Welcome to the final part of our 2012 Bass Music Awards! I've based these selections largely on the number of quality releases each artist has put out over 2012, as well as the impact they have been making through innovative work, live shows, and anything else that might draw attention to bass music as a whole.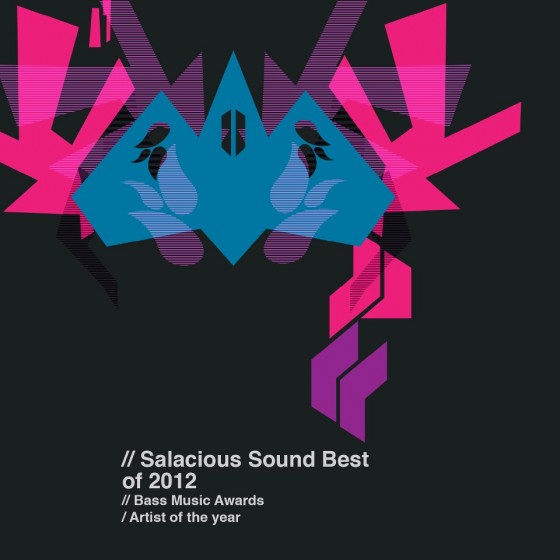 If you've been following the series, you won't find any duplicates here. I've done my best to include each artist's biggest album, or at least a different track than those receiving previous awards.
WINNER: Seven Lions

There has been no other artist making a bigger (and more unexpected) bass music splash in 2012 than Seven Lions. Rocketing into the scene with his unique blend of trance and dubstep after winning an Above and Beyond remix competition, he has been on a non stop tear of A+ releases over that past 12 months. Signing onto Skrillex's prestigious OWSLA label later in the year, he is already well respected by the biggest names in electronic music… Look for the understudy to continue challenging the master in 2013.
RUNNER UP: Kill The Noise


Kill the Noise didn't take down any #1 spots on my 'best of' lists, but I've yet to make it through one release of his without cracking a big grin. With tracks placing top 10 across four genres, the production quality of his work is equally matched by his versatility as an artist who enjoys experimenting at any tempo. Rubbing elbows on collab work with top talents Feed Me, Dillon Francis, Datsik and Skrillex, as well as receiving remix duties for Nero, Steve Aoki, Noisia, and more… Kill The Noise tagged himself as a top talent to look out for in the new year.
#3 Dillon Francis

#4 Datsik

#5 Skrillex

#6 Adventure Club

#7 Flosstradamus

#8 Kill Paris

#9 Knife Party

#10 Netsky

That wraps up a damn fine year of bass music. Thanks for tuning in, and I hope you've enjoyed this year's awards! If you've missed any of the series, you can find individual genre categories here:
Pt. 1 – Dubstep
Pt. 2 – Glitch Hop
Pt. 3 – Electro House
Pt. 4 – Moombahton
Pt. 5 – Laid Back Tracks
Pt. 6 – Trap
Pt. 7 – Drumstep
Pt. 8 – Drum & Bass
Lastly, a special thanks to our own SYDNEYJ for the beautiful artwork!
Til' next year!