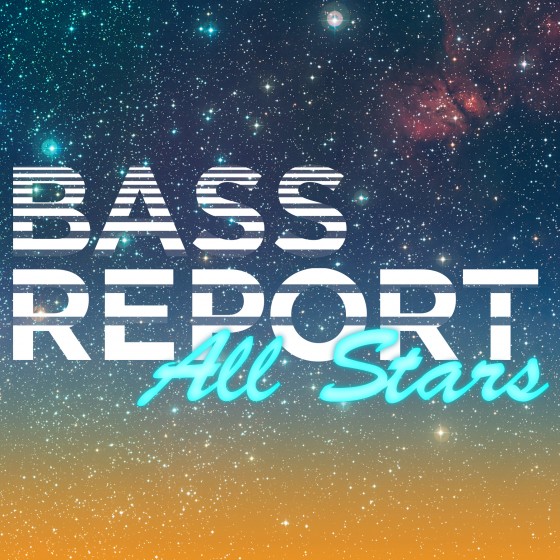 It's been an honour scouting out the latest and greatest bass music over the past year, and I'd like to give a big thanks to all of you for tuning in. Knowing there are fellow music addicts out there reading the report every week, and diggin' these tunes as hard as I am is truly an amazing feeling. So seriously guys, thank you.
To celebrate hitting week 52 (aka. ONE YEAR), I've got an all-star mix featuring 25 of my favourite tracks plucked from a years worth of reports for your listening pleasure. These releases all stood the test of time and have become staples in my library over the last while. Enjoy 🙂
[wpaudio dl="true" text="Bass Report: All-Stars Mix" url="http://salacioussound.com/wp-content/uploads/2013/07/Bass-Report-All-Stars-Mix1.mp3″]
 Track List:
Pegboard Nerds ft. Splitbreed – We Are One
Knife Party ft. Mistajam – Sleaze
Birdy Nam Nam – Goin' In (Skrillex "Goin' Down" Mix)
Cookie Monsta ft. Flux Pavilion – Come Find Me
Blue Mar Ten – Nobody Here (Kastle VIP)
The M Machine ft. Blake Hazard – The Palace
Benny Benassi – Satisfaction (RL Grime Remix)
Brillz – Smashi Tup
Colin Munroe ft. K Flay – Your Eyes (Datsik Remix)
Calyx & TeeBee ft. Kemo – Pure Gold
The Upbeats – Beyond Reality
Rockwell feat Kito & Sam Frank – Childhood Memories (Neosignal Remix)
Hirshee ft. Sue Cho – Hold On To Love (KillaGraham Remix)
Nero – Etude
Tritonal – Still With Me Feat. Cristina Soto (Seven Lions Remix)
MitiS ft. Colin McLoughlin – Born (Vocal Mix)
Netsky – Puppy
Kill The Noise & Feed Me – Thumbs Up (For Rock N' Roll)
Steve Aoki ft. Blaqstarr & Kay – Control Freak (Dillon Franics Remix)
Mord Fustang – Champloo
Kill Paris – Slap Me (GriZ Remix)
Gemini – Robots (Chrome Sparks Remix)
Don't go anywhere, year two kicks off next week! If there's anything you really enjoyed about the feature, would like to see changed, or maybe you just want to vent about your neighbours ugly lawn… please feel free to comment. I love to hear from you!
– StatiK