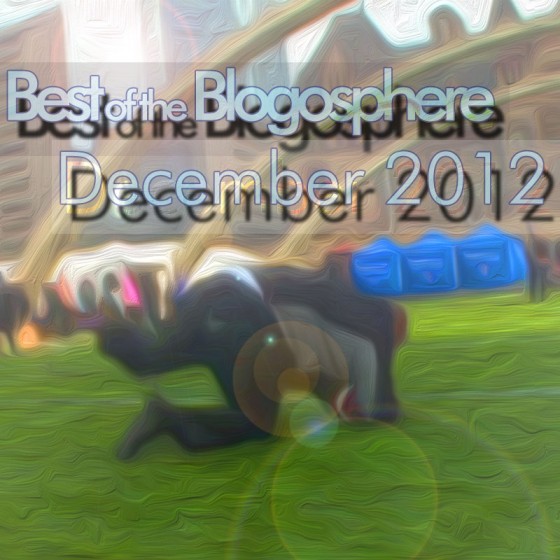 Sorry for the hiatus guys! But the BoB is back and better than ever. Expect a lot of music here since its been a while since the last edition. This is the last edition of 2012, and what an amazing year its been for the EDM community. So many stellar releases this year, and with the rise of several genres, this year never got boring. Let us know in the comments what some of your favorite releases and memories of 2012 were!
The last few months have all brought grade A releases, so once again there will be multiple standout tracks. It seems like the best was saved for last this year. One stand out release these past few months was Kill The Noise's latest EP, 'Black Magic'. KTN really went all out on his last EP, even mixing hardstyle and trap in the jam 'Mosh It Up'. I cant wait to see what the next year brings, Lets get this list going!
Standout Tracks
Kill The Noise-Mosh It Up

Skrillex-Bug Hunt (Noisia Remix)

Nicky Romero & NERVO-Like Home

Moombahton
Dillon Francis-Bootleg Fireworks  (Burning Up)
Feed Me-Blood Red (Kaptain Remix)
Rogue-Nightfall

Killbot-Sound Surgery

Rekoil-Fat Tub Of Goo

Monsta-Where Did I Go? (Dillon Francis & Kill Paris Remix)

Kreayshawn-Go Hard (Valentino Khan Remix) (Please give this a listen before you judge it, amazing remix)

Trap
Knife Party-Internet Friends (heRobust's Run Da Trap Bootleg)

Benny Benassi-Satisfaction  (RL Grime Remix)

BARE-VCE

Stephen Walking-Walkers

Waka Flocka Flame-Grove St. Party (BUSTED by HeRobust)

Excision & Datsik-Swagga (Datsik's Trap VIP)

Hucci & Stooki Sound-Ball So Hard

The Prodigy-Mindfields (Baauer Remix)

ETC!ETC! & Brillz-Callisto

Dubstep
The Prodigy-Fire Starter (Alvin Risk Remix)

Zedd Ft. Foxes-Clarity (Aylen Remix)

Skism Ft. Zomboy-Kick It

Quantum Soul-Underworld

Pegboard Nerds-Close Encounters

Kill Paris-Tender Love

Yuna-Lullabies (Adventure Club Remix)

Krewella-Alive (Pegboard Nerds Remix)

Big Gigantic-Colorado Mountain High

Drum n Bass
Bustre-Zero G

Seven Lions-Days to Come (Faeroh Remix)

The Prototypes-Habitation

Krewella-Come & Get It

Maztek-Crawler

House
Alex Metric-Prophecies

Gemini-Second Law

Showtek & Bassjackers-Hey!

Wolfgang Gartner & Tom Staar-Evil Lurks

Tommy Trash-Truffle Pig

Zedd-Spectrum (Headhunterz Remix)