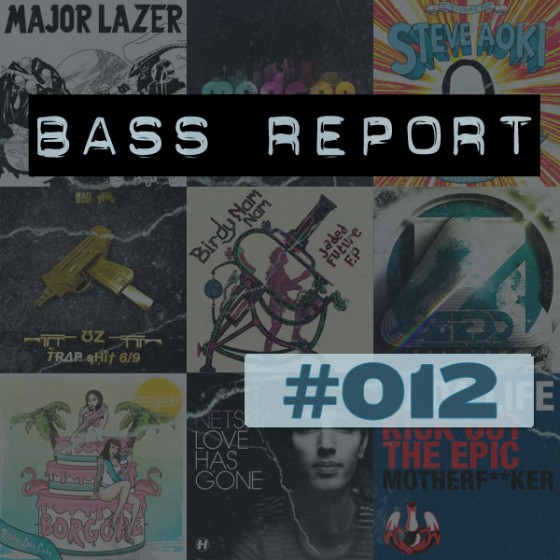 Nero is working on another full length album. Damn that's exciting! They just released a free track early for our listening pleasure, and it sounds as if they will have no problems continuing to tear up dance floors with their fresh batch of work.
'Wont You (Be There)' follows along the same groove as their hit tracks 'Promises', 'Guilt', 'You & Me'… and eighty-four other hit singles from their last very full length release, 'Welcome Reality'. With that onslaught of tunes, the pair solidified their own unique style at the forefront of the dubstep game, a difficult task these days. Expect them to keep rolling with the popular sound they've built (why not?), but I think they've earned the right to dabble in some new styles as well. If the upcoming album release isn't enough for you, Nero also revealed they will be working alongside Skrillex once again, teaming up on a remix for recent OWSLA addition Monsta. Big things are coming!
#1 Nero – Won't You (Be There)

Mord Fustang a.k.a. Com Truise a.k.a. Joy Orbison. Boy do I love this young producer's choice of alias' more than anything, and I'm so glad the talent is there to back it up. Hailing from the EDM capital of the world, Estonia (hold for laughs), Mord Fustang has been spreading his sound worldwide the past couple years with plenty of popular releases, and shows no signs of slowing down. Combining dubstep bass, hip-hop grooves, and funky electro synth, 'Champloo' is a hard one to pin down, but I think you'll agree it has a real Koan Sound vibe to it. This is a good thing.
#2 Mord Fustang – Champloo

From working with hip-hop legends Cypress Hill, to a fairly experimental masterpiece with Imogen Heap, Deadmau5 pulls out a few more unexpected twists from his never ending bag of tricks to keep us wondering what's next. I wish I could post this entire album, but it deserves more than just a short paragraph (full review from Filippo here!), and stylistically, Joel Zimmerman's sound is all over the place in this release. 'Superliminal' is one of a handful of Bass Report friendly tracks on '>Album Title Goes Here<', as the Mau5 nails down his classic sound with a dark edge to it. He has mentioned on several occasions that he isn't into producing dubstep, and I beleive it. I won't say this tune is influenced by the genre, but it is certainly powered by some driving bass.
#3 Deadmau5 – Superliminal

After listening through his catalogue, I am 100% sold on Seven Lions. His trance infused dubstep is unmatched as far as I know, and I'm actually surprised there aren't more artists jumping on the style. Here's yet another great remix from the producer. Calm, yet powerful.
#4 Velvetine – The Great Divide (Seven Lions Remix)

#5 KillaGraham – Drop It

#6 Deadmau5 & Wolfgang Gartner – Channel 42

#7 Hybrid Minds ft. Katie's Ambition – Fade

#8 RL Grime – Flood

#9 Koan Sound – Introvert (Vexisle Remix)

#10 Black Sun Empire – Delorean

Still Hot!
*#3 on September 13th* Tritonal – Still With Me Feat. Cristina Soto (Seven Lions Remix)


*#2 Last Week* Colin Munroe ft. K Flay – Your Eyes (Datsik Remix)

*#1 Last Week* Wolfgang Gartner – Love & War