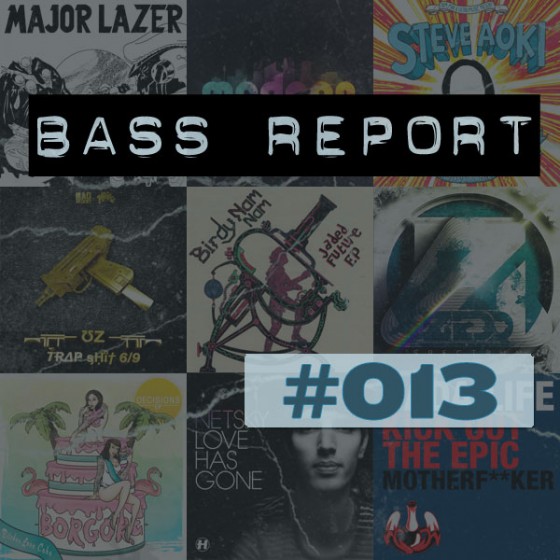 How's the week treating you so far? …What's that? …It's lacking fat drum beats, has provided you with an inadequate level of gut rumbling bass, and falls short in overall sense of dance-ability?
Bro, that is ROUGH… I think I can help!
Zeds Dead made a splash with a surprise release yesterday, giving out a free remix of folk outfit Bon Iver's 'Woods'. Apparently it was one of those long lost "oh that's a few hard drives back" tracks. For those who are unaware of this problem… every producer has a folder full of these half thought out ideas laying around, all of them destined to reach the ears of maybe 3 or 4 close friends, touted as the coolest song you've ever written. Days later, they perish into the dark abyss forever, often never making the transfer to the next laptop. It's rare that one of these ideas makes it out to see the light of day, so I'm quite pleased the guys discovered this work in progress, and had the drive to finish it off!
Dark atmosphere of a Zeds Dead nature lingers around the piece, but it takes on a very relaxed feel, as seems suited to those beautiful vocals. In whichever way you see fit, chill the eff out, and take this one in with a slight head nod.
#1 Bon Iver – Woods (Zeds Dead Remix)

Whew, I mentioned last week that this Monsta of a remix would be coming soon, and here it is already! Two of the biggest names in the scene have joined forces on a remix for relative newcomers Monsta, churning out results of the calibre you should expect from such talent. I'm sure most of us were waiting for another big dubstep track out of the producers, but they switched things up, going full on drum and bass. I really like that you can hear bits contributed from each side on this one, blending what sounds like some oldschool Nero beats with that bouncy style synth Skrillex has been rolling with lately.
#2 Monsta – Holdin On (Skrillex & Nero Remix)

New tune 'Freedom' showcases UK producer Gemini's ability to keep things heavy while at the same time immersing the listener in oodles of light, airy synthesizer. You can definitely hear some trance influence in the youngster's work, which I think really adds to his unique style. Also known to meld his own vocals and piano bits into his productions, you won't find any of that here, as this release is a straight powerhouse club track.
#3 Gemini – Freedom

Much of the new Monsta album has been out there for awhile now, but since the official release is in a few weeks, I don't see the harm in sending a sample your way! With remixes from Skrillex, Nero, Dillon Francis, Kill Paris, and Alvin Risk, you won't want to miss it. This song in particular really tickles my fancy. Gospelstep? Is that a thing?
#4 Monsta – Messiah

I've been really enjoying Savant lately, largely because it seems he is fearless in jumping all over the place throughout a song. Here's a great example, with genres shifting from rock, to electro, to trap, building up to peaks of face melting dubstep.
#5 Blood Command – High Five For Life (Savant Remix)
#6 12th Planet & Antiserum – Bass Salt

#7 Liquid Stranger – Fist of Fury (Volkstroker Remix)

#8 Megalodon – Heavyweight

#9 Black Sun Empire & Noisa – Feed the Machine

#10 The Upbeats – Undertaker

Still Hot!
*#2 on September 19* Colin Munroe ft. K Flay – Your Eyes (Datsik Remix)

*#4 Last Week* Velvetine – The Great Divide (Seven Lions Remix)

*#3 Last Week* Deadmau5 – Superliminal