It's a fine Wednesday evening, and I've gathered up a fresh batch of tasty tunes for your listening pleasure. So come onnnn down to the Bass Report and get your fill!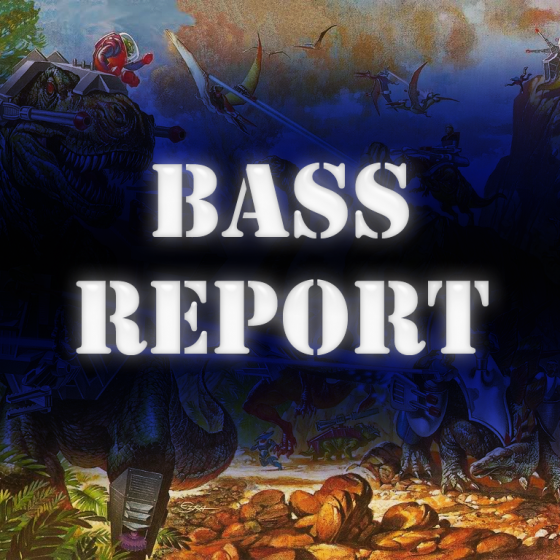 #1 Zomboy – Mind Control

Zomboy has his signature sound locked down as of late, combining brutal bass with occasional intermittent synth melody sweeps, and a little bouncy double time section now and then. I feel like a vocal mix of 'Mind Control' would be a real crowd pleaser, but you know what they say! If it aint broke… don't f*ck with your mix.
#2 The Upbeats ft. Dose – Tangerine

Unique drum n' bass, breaks, a chilled out track or two, and collaborations with the likes of Tasha Baxter, Armanni Reign and company? New album 'Primitive Technique' cements The Upbeats as a force to be reckoned with in the bass music community. Tangerine was one of a handful of gems on the album, but I couldn't help myself, and posted a couple others as they released as singles over the past few weeks. Hit up the full album stream here!
#3 Chuckie X Dzeko & Torres – Down To This

Making their Bass Report debut, Dzeko & Torres team up with big timer Chuckie to pump out 'Down To This', a bass injected big room banger. Epic feel-good trance melodies set an uplifting tone, and the drop brings it all crashing down.
#4 The Juggernaut – Chinese Finger Trap

#5 DMNDZ & WorldCAT – Lock It (Grabbitz Remix)

#6 Savant – The Arcade

#7 Trolley Snatcha – A List

#8 Feature Cuts – Nothing But Class

#9 Figure – The Brown Note

*Late Night Special*
Nero – Into The Past

It's always a treat to hear new work from these guys, and this time they're on soundtrack duty for upcoming film "The Great Gatsby". 'Into The Past' isn't your usual Nero tune, but what is that anyway? They've explored so many styles over the last couple albums, you can't really pin them to a genre any more. Nevertheless, they've got another next level arrangement for our enjoyment.
Still Hot!
#1 Danger Doom
Benzie Box (Opiuo Remix) [From Bass Report 38]
#2 Rudimental ft. John Newman
Feel The Love (Kill Paris Remix) [From Bass Report 39]
#3 GRiZ
Gettin' Live [From Bass Report 40]
– StatiK