If you have speakers and they aren't at full volume… you're losing money. Simple economics.  Today is Wednesday, and that means another roundup of the latest in bass music! Boom. Come get some.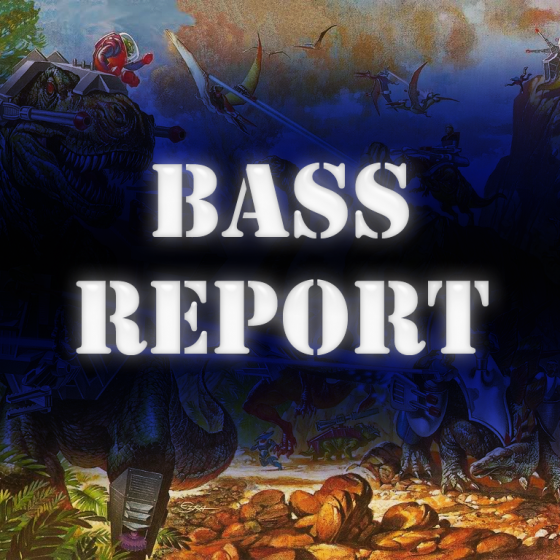 #1 Ellie Goulding – Explosions (Gemini Remix)

I love this. Airy synth lines and a plethora of melodic background instrumentals compliment Ellie quite nicely, and build up to the drops, where Gemini contrasts the beautiful vocals with some gritty bass. This is the type of match I could see successfully pumping out an entire album together. I wish!
#2 Bong – She Said (Au5, Auratic, I.Y.F.F.E., LaFunkt Remix)

Jeez, it seems like this crew of producers adds another name to their collab squad every time they put something new out. Whatever, it works! My prediction: I expect to see five names next release. This remix of Bong's 'She Said' is a completely chaotic stew of bass, and I mean that in the best way possible. Dubstep artists have employed this technique of shifting between eight thousand bass voices many times over, but songs like this manage to keep a fresh sound about them.
#3 Zomboy ft. Lady Chann – Here to Stay

Going the way of 'Make it Bun Dem'/'Jah No Partial' etc… we've got another upbeat reggae bass music monster on our hands. This one is a little ways out of the dubstep realm, as Zomboy bumps the tempo to make it more of a "jump up" track.
#4 Alvin Risk – Skyclad

#5 Bro Safari – The Drop

#6 MUST DIE! & ETC!ETC! ft. Anna Yvette – Panic Attack

#7 ƱZ ft. Trae Da Truth, Problem, Trinidad James – Trap Shit V3 (I Got This)

#8 Deadmau5 & Melleefresh – Sex Slave (Dank Remix)

#9 Aesop Rock – Coffee (Figure Remix)

*Late Night Special*
Q Tip & Busta Rhymes – 4Tha Nastie (Jaquo George Bootleg)
 Big shouts to LeCastell for sending this one my way. This has been my go-to late-nighter to end many of my long busy days this past week. Sit back and enjoy!
Still Hot!
#1: Cookie Monsta
Yow Momma [From Bass Report 32]
#2: Kill Paris
Slap Me (GRiZ Remix) [From Bass Report 33]
#3: Kill Paris
Catch You [From Bass Report 34]
– StatiK