It's rage o' clock on a Wednesday, time to drop this week's Bass Report! We've got an eclectic top three in this edition, showcasing some great new dubstep, moombahton, and drum & bass. Come get some.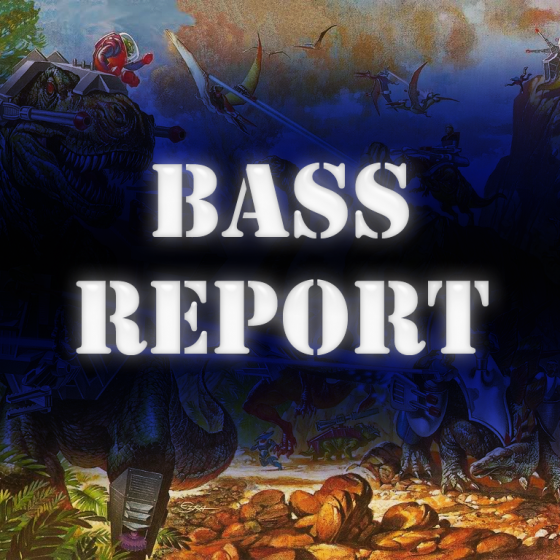 #1 Rudimental ft. John Newman – Feel The Love (Kill Paris Remix)

One of my overall favourite producers these days, Kill Paris takes the driver seat on Rudimental's 'Feel The Love'.  I'm a big fan of John Newman's vocals in the original, but I can't complain about the way they're manipulated in this remix. Kill Paris continues to impress me not only with the quality of his work, but also the range of audience it appeals to. Everyone loves this guy!
#2 The Upbeats & Noisia – Clamber

The Upbeats don't even need the help any more, but hey, it can't hurt having Noisia featured on your album. With a combined five producers on the track, I always wonder how things get done in the studio… Well, as long as the results sound something like this, who cares!
#3 Bro Safari & Sazon Booya – Danger

Bro Safari and Sazon Booya come out with a winner here, combining reggae dancehall vocals with moombahton and naturally… floor thumping bass. 'Danger' cycles through a few different rhythmic styles, ultimately building to a heavy crunching moombahton drop. Exactly what I hoped for before listening.
#4 Hundred Waters – Boreal (Brillz Remix)

#5 Lupe Fiasco ft. Guy Sebastian – Battle Scars (Candyland Remix)

#6 David Guetta & Ne-Yo – Play Hard (R3hab Remix)

#7 Twistex & Skepsis – Second Game

#8 Minnesota – Stardust Redux

#9 Flux Pavilion & SKisM ft. Foreign Beggars – Jump Back VIP

*Late Night Special*
Gemini & Greta Svabo Bech – Fire Inside (Lonely Hearts Edition)

 From Gemini: "The Lonely Hearts concept is something I'm planning on doing more regularly. It's for anyone who needs to feel empowered when they feel lonely, sad or let down. It's there to give you strength to be happy." I hope you aren't let down after this week's top 10, but this track fits the late nighter slot nicely.
Still Hot!
#1 Brillz
Smashi Tup [From Bass Report 38]
#2 Danger Doom
Benzie Box (Opiuo Remix) [From Bass Report 38]
#3 Dodge & Fuski
Fallin' Love [From Bass Report 38]
– StatiK