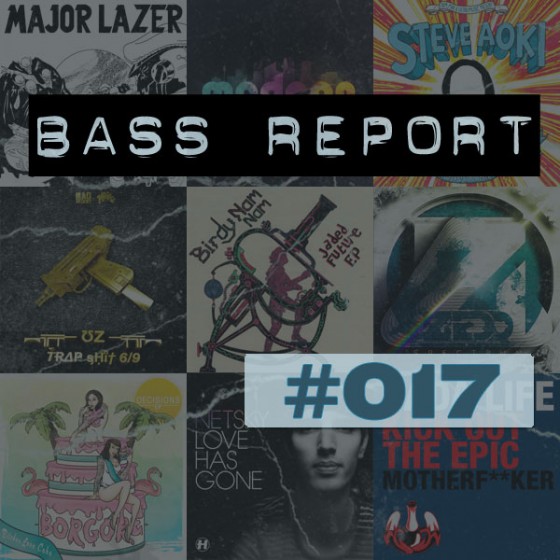 Happy Halloween everyone! Here's yet another fresh batch of bass music, peppered with spooky Halloween goodies to get your party started.
Ohhhhh boy, this bass line alone may have been enough to take Calyx & TeeBee to #1. What sounds to be a stand-up bass being totally railed on, is sampled ever so clearly, and serves as the prime driving force behind this tune. Vocals from Kemo were also a big selling point for me, bringing me straight back to those carefree teenage years. Blending with the bass lick, I think he really brings out that special sound that makes you just wanna stroll down the street feeling like a total bad ass. Give it a try, see how it feels.
#1 Calyx & Teebee ft. Kemo – Pure Gold

After a bit of a bare patch, The Bloody Beetroots have come out with an uplifting collab track with increasingly popular vocalist Greta Svabo Bech (of 'Raise Your Weapon' fame). This mix n match of distorted electro rock with crisp clean vocals certainly sits well with me, and should be a crowd pleaser for many days to come! I always enjoy Sir Bob Cornelius Rifo's rock til' you drop style, but this is a great example of one of his beautiful melody focused works.
#2 The Bloody Beetroots ft. Greta Svabo Bech – Chronicles of a Fallen Love

I was hoping I'd find Halloween material solid enough to crack the Bass Report top 3! 'Vampires' cleared the bar, and is sure to get you geared up for your Halloween festivities. Figure likes to keep things consistently heavy, but I've noticed often changes up his bass sounds oodles of times during a track to keep it flowing. Same ol' Figure here… remember 'The Werewolf'? Yup, round two!
#3 Figure – Vampires

Skrillex has been working away on the soundtrack for new Disney flick 'Wreck-it Ralph', which I completely look forward to checking out. Here's Noisia's remix of one of the pieces. Don't expect the Noisia you think you know on this one though, as they really take more of an electro-disco direction with it! I want more movies to sound like this.
#4 Skrillex – Bug-Hunt (Noisia Remix)

#5 Calvin Harris & Dillon Francis ft. Dizzee Rascal – Here 2 China
#6 SKisM – Experts

#7 Bro Safari ft. DJ Craze – Spooked
#8 P0gman & Trampa – Take That
#9 Vaski ft. Caligola – Rising
#10 Dr. Ozi – Beach Brains
Still Hot!
*#2 on October 17* Subscape – Graveyard Shift

*#6 Last Week* Xilent – Let Us Be

*#4 Last Week* Major Lazer ft. Flux Pavillion – Jah No Partial