It's that time of the week… I've got a bunch of bass, and I think I might report it. Yup, sounds reasonable.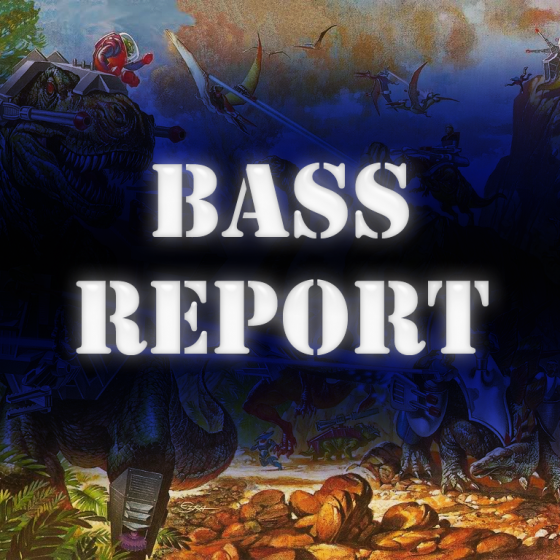 #1 Benga & Kano – Forefather

Benga churns out another classic, this time featuring Kano on vocals. I've been a big fan of Kano since his work on Jakwob's album 'The Prize', and think he slots in nicely alongside Benga's old school style here. I can already tell 'Forefather' is gonna be making my party playlists for a good while.
#2 Antiserum & Mayhem – Trippy

'Trippy' falls into a pretty predictable trap drop, but it changes up often enough that I won't criticize… and at #2, I'm clearly a fan. The catchy club melody between the madness is really what caught my attention though. I found myself expecting some rap vocals to show up, and felt the track sounded like a bit of a hip-hop/trap crossover.
#3 ETC!ETC! & Brillz – New Jack Swoop

'New Jack Swoop' is a refreshing change, using many aspects of traditional trap, but increasing the speed a little. Once again, I can't help but think of it as the drumstep of trap. These two claim to have more of the same style in the works, and I can't wait to hear it!
#4 Cedric Gervais & Borgore – Deception

#5 Rudimental ft. Ella Eyre – Waiting All Night

#6 PatrickReza – BANG!

#7 Oliver Twizt & Angger Dimas – XXX (Andys iLL Remix)

#8 Bro Safari – Scumbag (J.Rabbit Remix)

#9 Funtcase – Predator

*Late Night Special*
Wilkinson – Take You Higher (Foamo Remix)

Foamo's remix of 'Take You Higher' is leaning more towards deep house than straight up bass music, but it's definitely late night friendly. The beat is so heavy, and deserves a fat set of speakers. You're thinking too much if this tune doesn't lure you into a deep trance.
Still Hot!
#1: Kill Paris
Slap Me (GRiZ Remix) [From Bass Report 33]
#2: Kill Paris
Catch You [From Bass Report 34]
#3: Zomboy ft. Lady Chann
Here To Stay [From Bass Report 35]
– StatiK