Plenty of heavy new dubstep to get you through the week, including an interesting collaboration of veteran/up & comer at #1! You won't want to miss this week's edition.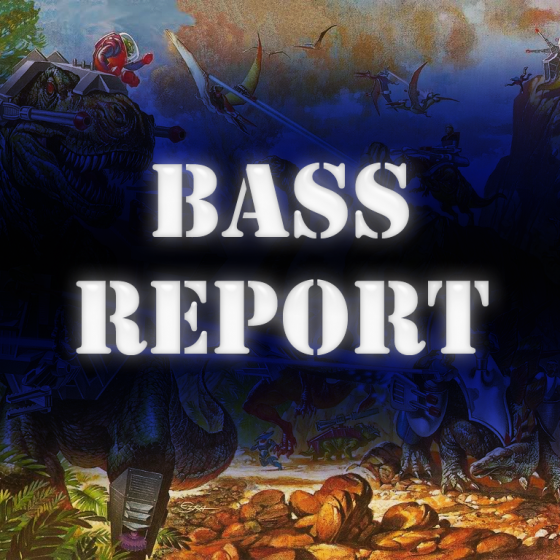 #1 Tom Swoon ft. Amba Shepherd – Not Too Late (Bassnectar & PatrickReza Remix)

PatrickReza has been on a serious tear, making his way onto a handful of recent Bass Reports… and now he's collaborating with Bassnectar? Not too shabby. 'Not Too Late' drops like a kick to the face, keeping fresh with a nice stuttering pattern, showing off both producers talents equally.
#2 FuntCase & Engine Earz Experiment ft. Lewis Cutler – Charged Particle

It might sound ridiculous, but this is one Funtcase's lighter tunes! Building up huge anticipation to start things off, 'Charged Particle' prepares to hit you with some glitchy mechanical wobbles soon enough. Funtcase's new EP titled 'Don't Piss Me Off' showcases the heaviest of the heavy, and I encourage you to check it all out if you're into that sort of thing (of course you are).
#3 Diplo ft. Lazerdisk Perty Sex – Set It Off (TheFatRat Remix)

To be honest, I didn't enjoy Diplo's new 'Express Yourself' remix EP, save for a couple gems. TheFatRat's 'Set It Off' remix was the highlight of the bunch in my opinion. I can't imagine a situation in which that bass would fail to start a sexy grimey party.
#4 Dodge & Fuski – Never Let Me Go

#5 The Bloody Beetroots ft. TAI & Bart B More – S P A N K

#6 Ellie Goulding – Anything Could Happen (Mt. Eden Remix)

#7 Dope DOD – What Happened (Tha Trickaz Remix)

#8 River Accorsi ft. Kristin Accorsi – Surrender

#9 Funtcase – FAIL!

*Late Night Special*
Rudimental ft. Ella Eyre – Waiting All Night (Clean Bandit Remix)
My apologies for the link on this one… apparently not including an embed option is a thing these days! Clean Bandit's remix of 'Waiting All Night' is a crispy clean glitch-hop inspired tune that might be thrown into the trap genre if the hi-hats were there… but who cares. Spark up some fun stuff, crank those speakers, and get deep with this beautiful remix.
Still Hot!
#1: Kill Paris
Catch You [From Bass Report 34]
#2: Zomboy ft. Lady Chann
Here To Stay [From Bass Report 35]
#3 ETC!ETC! & Brillz
New Jack Swoop [From Bass Report 36]
– StatiK