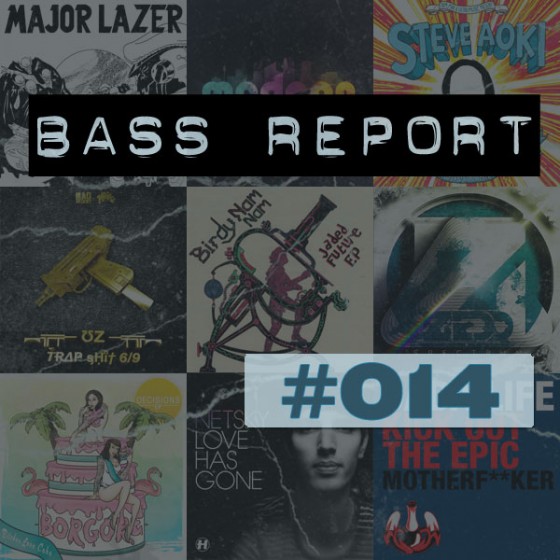 A late Happy Thanksgiving to our Canadian readers! I'm still just waking up after spending my Sunday night (and much of Monday morning) at Guvernment's 16th anniversary party, giving thanks to late night sets from Wolfgang Gartner, Above & Beyond, and Adventure Club!
This week was a big one for bass music, and after dancing the night away to some great artists this past weekend, I feel it's my turn to give back!
Number one this week comes from UK heavyweights Jack Beats. They've become a household name in the dance music scene, yet I can't help but feel they deserve more attention on this side of the pond with huge tunes like this. The actual release won't be until December, but I'm certainly thankful to get a piece of it early. Jack Beats really lay down some grimey bubbling bass on the drops, leaving breaks and builds to be dominated by the exquisite Jess Mills. The back and forth contrast of her soaring vocals and that sexy bass should put you straight into dance mode… If not, see a doctor immediately. There is something very wrong.
#1 Jack Beats ft. Jess Mills – Somebody To Love

Dada Life really tell it like it is with their newest tune. If you're going to throw parties like they do, may as well include your target audience in the song title, right? There isn't much to say. 'So Young So High' is classic Dada Life doing what they do best. This one will surely bring out some warm emotion at live shows, and even here in my low-key coffee shop… sitting down… sober as a hammock… I'm feeling the euphoric effects of this fresh Dada treasure.
#2 Dada Life – So Young So High

To be honest, I feel Foreign Beggars have been getting a little stale with their last few releases. I've been waiting for a slight change-up from the group, but it looks like UZ has risen to the occasion and taken care of it with this remix of 'Goon Bags'. It's a bit of a laid back track, but on a proper sound system, I think you'll find it to be 100% dance floor friendly. Those slick n' sloppy hi-hats are a perfect compliment to the Foreign Beggars' slightly aggressive vocal style, and I really hope to hear more like this one!
#3 Foreign Beggars – Goon Bags (UZ Remix)

Zedd just put out a nice, full, 10 track album, and this is one of the highlights. 'Stache' is a hard hitting electro number, but with a bit of an acid spin!
#4 Zedd – Stache

I realize this may seem a little out of place among all the heavier material, but I thought it was so effin' cool that Halo 4 will be coming out with a special edition remix album. It also didn't hurt that it will include tracks from names like Caspa, Gui Boratto, Sander Van Doorn, Alvin Risk, Hundred Waters, and my personal favorite… KOAN Sound brings great production value to the table here, showing real versatility with their take on 'Green & Blue'.
#5 Neil Davidge – Green & Blue (KOAN Sound Remix)

#6 Dodge & Fuski – Got 2 Come Together

#7 Engine-Earz Experiment ft. Lena Cullen – Reach You (The Killabits Remix)

#8 Borgore ft. Adi Ulmansky – Why Does It Feel

#9 SBTRKT – Wildfire (ALex Young Remix)

#10 Barbaric Merits – Get Back

Still Hot!
*#2 on September 19* Colin Munroe ft. K Flay – Your Eyes (Datsik Remix)

*#4 Last Week* Monsta – Messiah

*#1 Last Week* Bon Iver – The Woods (Zeds Dead Remix)