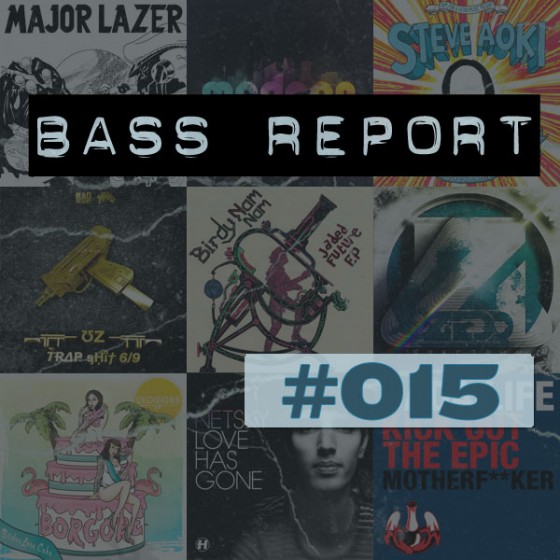 Following up on a flurry of popular remixes, Seven Lions continues to strut his stuff this week with his debut OWSLA release, 'Days To Come'. With such a balance of quality across the album, it took me a handful (ok… a couple handfuls) of listens to pick out a favourite, but I ended up settling on 'She Was'. I can't honestly say I have heard much from the California based duo Birds of Paradise in the past, but after a little research I can really hear the depth they contribute to the track. It sounds like they may have had a big hand in crafting the captivating atmosphere of the intro, but once that first drop hits, the song turns around into a glitch-hop wrecking ball of grinding bass and uplifting trance leads. Well deserved #1 from Seven Lions this week.
#1 Seven Lions ft. Birds of Paradise – She Was

Just in time for Halloween, Subscape puts out a catchy new tune, 'Graveyard Shift'. It's rare that a song's name has much relevance to the music itself in the electronic dance world, but this one is persuasive in transporting the listener to a real life setting as they stroll through a graveyard. The lazy drum beat sets the stage for sombre piano chords and creepy vocal-like synth lines, all providing a calming contrast to the heavier sections. While rocking an infectious lead line and really going hard when called for, Subscape still manages to keep his eerie underlying graveyard theme in tact.
#2 Subscape – Graveyard Shift

Wow! I don't know how this one slipped by me last week. It's gotten to that point where you can't help wonder if Snoop Dogg is slowing down, but hey… I'll take a 40 year old Snoop over most of today's mainstream hip-hop artists anyway. Working with a respected dance music producer has become a sure fire way to give your career a quick boost, but I think this duo worked quite nicely together regardless. Boys Noize caters to the vocals, drawing up a simple club friendly melody and repeating through various instrument voices, leaving Tha Doggfather to lay down his signature flow. Crossing top-notch production skills from Alex Ridha, and high profile hip-hop vocals from one of the best, there's no need to get complex here. Play that through and tell me it isn't stuck in your already bobbing head.
#3 Boys Noize ft. Snoop Dogg – Got It
Bassnectar just released his new album by the name of 'Freestyle', which I think is his way of ditching genre labels and doing what sounds right… and boy does this collection sound right. Here's my top pick from the release, but trust me when I tell you all 6 tracks need a thorough listening. After questioning his choice of dabbling in trap for title song 'Freestyle', the man himself promptly hit me back on Twitter, informing me there is no trap to be had here. Got it. Freestyle!
#4 Bassnectar – Hologram

I heard a comparison the other day of Spor fans to sad children waiting for their absent father to return. Well… dad is back for the weekend, and he's kickin' ass with 2 new tracks! Die-hard fans may be a little disappointed, as it sounds like the glitchy electro style of alter ego Feed Me has bled over into Jonathan Gooch's new work as Spor. Listen with an open mind though, and I think you'll be pleased.
#5 Spor – Push Me, Pull You
#6 Seven Lions – Fractals
#7 Document One ft. Katarina & Maksim – Moving Together (TC Remix)
#8 Dada Life – Everything is Free
#9 Adventure Club – Retro City (LOUDPVCK Remix)
#10 Alex Gopher ft. Saint Michel – Hello Inc. (Digitalism Remix)
Still Hot!
*#2 on September 19* Colin Munroe ft. K Flay – Your Eyes (Datsik Remix)

*#2 Last Week* Dada Life – So Young So High
*#1 Last Week* Jack Beats ft. Jess Mills – Somebody To Love