Sick of spending countless hours digging through piles of tunes, just to discover that one great track you've been missing in your life!? Yeah, me neither. I love it. Here's some bass music though.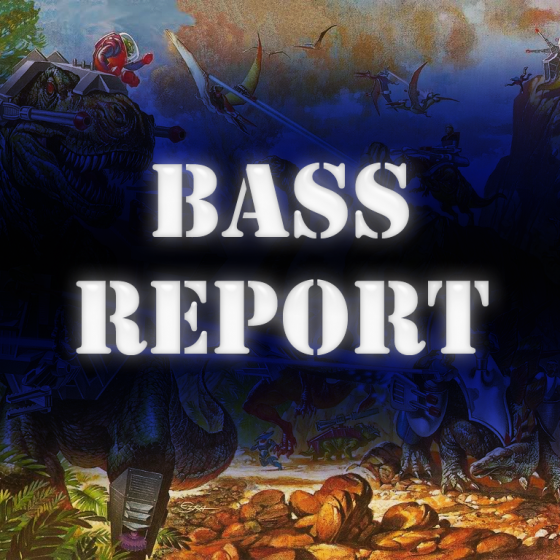 #1 Cookie Monsta – Yow Momma

I've had a terrible podcast/youtube/field recording rip of this on the iPod for far too long. Don't you hate those? Such a tease. A proper quality file is like Christmas morning for an audiophile like myself!  First off, the mandatory pre-drop sample in this one doesn't get any better. Everyone knows "yo mamma" jokes are simply timeless. Follow that up with a well produced, warm, catchy bass melody… and boom! Instant classic from Cookie Monsta.
#2 I.Y.F.F.E, Au5 & Auratic – Sweet

I.Y.F.F.E is quickly becoming a household name (a bit of a mouthful at that), as the duo comprised of Alex Mind and Conrad Funk continues to put out nothing but gold after winning Seven Lions' 'Days To Come' remix competition, along with fellow up and comer Au5.  This time, they join up with Auratic to crank out the breath-taking 'Sweet'. The track is a mish-mash of funky house keys, heavy complextro drops, and uplifting leads sounding like they were pulled from a Sonic soundtrack. Anyone else rock out to Green Hill Zone from time to time…? Nobody?
#3 Schoolboy – Project No-Autotune

I have a hunch Schoolboy isn't down with autotune. This song really brings the energy, and has the raw power to push through the entire 4 minutes with little variation in the bass. Usually I'd be bored by that point, but flipping back and forth between drum and bass and half time drumstep really keeps the sound fresh.
#4 Teddy Killerz – I Don't Know

Another member of the OWSLA family, Teddy Killerz have earned their way onto my bass music radar with their latest EP, 'Toys Riot'. I don't know that there's a name for it yet, but I'd say 'I Don't Know' is to trap what drumstep is to dubstep. Nice to see the tempo bumped up a notch here.
#5 Unlike Pluto – Suicide Monster

I'm a suicidally monstrous (trying really hard here) fan of the eerie chords driving this piece from Unlike Pluto. The guitar adds a unique element to the mix as well, and gives 'Suicide Monster' some extra lasting power. I had this one ranked top 3 to begin with, but competition was so tight this week!
#6 The M Machine – Moon Song

#7 Helicopter Showdown & MSD – Heaven Sent

#8 Figure ft. Qwel – Battles and Castles

#9 Engine-EarZ Experiment ft. Orafice Vulgatron – Rogue Status (Bar9 Remix)

*Late Night Special* Meta – Now Fire

Special shout out to Meta for inspiring me to add this to the article. I think I'll make the "late night special" a regular thing. I really enjoy this type of bass music… chillstep or what have you. It's a stretch to include with such a heavy batch of tunes, but I hate leaving out such beautiful work when it's a part of my regular listening. Let me know if you like the idea!
Still Hot!
#1: Shift K3y
What We Had [From Bass Report 30]
#2: Pegboard Nerds ft. Splitbreed
We Are One  [From Bass Report 31]
#3: Getter
I Want More [From Bass Report 31]
– StatiK