Grab your fishin' poles and come on down, I've got a pile of fresh tasty bass just waiting for some hungry listeners!
…figured it was about time for a fishing reference.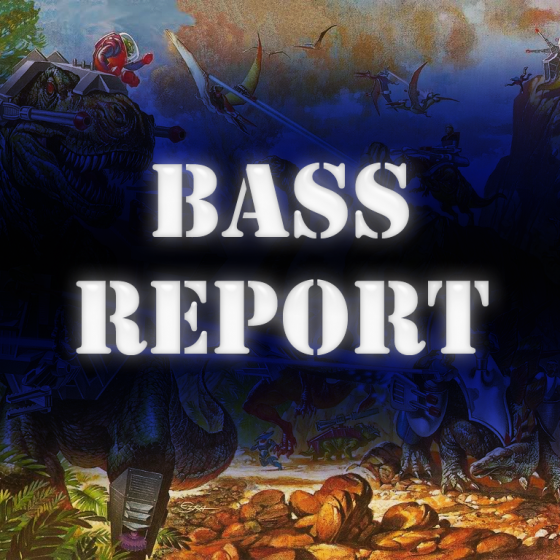 #1 Dillon Francis – Bootleg Fireworks (The Rebirth)

It almost feels like Dillon Francis doesn't even need to try any more. Since episode 1, he's gotta have the most Bass Report titles of any artist. Not only does he constantly release new tracks, but they all happen to be 5 star masterpieces. No big deal. I like this one slowed down a little, as the new VIP edition definitely falls into the heavier end of the spectrum. Both versions are winners, but I'll take the rebirth all day!
#2 The M Machine ft. Blake Hazard – The Palace

These guys are breaking down barriers. Metropolis pt. 2 as a whole is a game-changer in the electronic scene, and I really encourage you to check out the whole thing start to finish. The album ranges from dubstep to electro to who knows what, and features a number of talented vocalists, including Blake Hazard on 'The Palace'. I can't decide if this is my top pick of the bunch, but it's definitely the best suited to fit in among a pile of bass music.
#3 Major Lazer – Jah No Partial (Run DMT Remix)

I doubt any remixers will be able to top the original, but Run DMT takes a smart move tipping things into double time with this drum and bass banger. I didn't expect to see these names on the same tune, but now that I think about it, 'Jah No Partial' gives Run DMT a great toolbox to build another one of their signature swagged out party tracks.
#4 Kill Paris – Slap Me (GRiZ Remix)

#5 Zeds Dead ft. Omar Linx – Cowboy (ƱZ Remix)

#6 Dubba Jonny ft. RJ Duke – Drinking Man

#7 2 Chainz – Im Different (Spenca & AFK Remix)

#8 Dank – Blow Me (Calvertron Remix)

#9 Pretty Ugly -As The World Burns

*Late Night Special*
Moonbeam – The Raven

Out on Tiesto's Black Hole Recordings, Moonbeam's new track 'The Raven' invites you into an electro infused adventure of trancey goodness. Make sure you're ready for the full ride of this hypnotic late night listen.
Still Hot!
#1: Pegboard Nerds ft. Splitbreed
We Are One  [From Bass Report 31]
#2: Cookie Monsta
Yow Momma [From Bass Report 32]
#3: I.Y.F.F.E, Au5 & Auratic 
Sweet [From Bass Report 32]
– StatiK