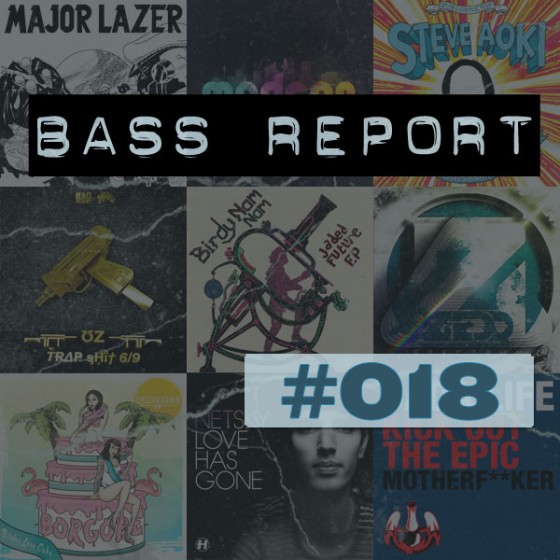 So I may have mentioned in the past that I have a permanent hard-on for Feed Me tunes. Working alongside Kill The Noise doesn't hurt that status, as the pair churns out this addictive combination of beastly bass and overall rock mentality. You'll also notice a healthy dose of plucking 'Justice style' bass and funky guitar stabs… deadly in these producers' hands. The sample used in the track (a motivational 'reach for your dreams' speech from a high pitched toddler) is hilarious enough on it's own, but after hunting down the video source, I appreciate it that much more. Bottom line… drop this anywhere, it WILL destroy.
#1 Kill The Noise & Feed Me – Thumbs Up (For Rock N' Roll)

There are only a handful of producers in the world worthy of remixing  'Smack My Bitch Up', and Noisia could very well be a better fit than any. If you don't know the original, shame on you. It has to be one of the biggest tracks/albums in the history of electronic music. Part of a 15th anniversary re-release of The Prodigy's "The Fat of The Land', Noisia is handed the reigns and throws down a heavy dubstep take on a classic. The perfectly distorted lead and iconic vocal sample are left completely in tact as only would seem appropriate. Zeds Dead took on remix duties for the re-release as well, and gave 'Breathe' a facelift (see #10 below), but I felt Noisia really outdid them on this one!
#2 The Prodigy – Smack My Bitch Up (Noisia Remix)

Jakwob seems to be in a genre of his own with his last couple releases. You might hear his new track 'Blinding' at an indie show over a rave! It isn't worth getting too deep into genres however, because whatever it is, Jakwob crushed it, and vocals from Rocky Nti are like nothing I've heard before. Jakwob generously made remix stems available, which has suddenly turned my bedtime into 6 am. Producers, get your hands on those stems, the vocals and keys are so great to work with!
#3 Jakwob – Blinding

Look at that line-up of talent and tell me you aren't excited to hear this! 'Beyond The Shadows' actually almost reminds me of Aphex Twin at points, as glitchy break beat drums weave throughout the 6 minutes of greatness… all while still projecting recognizable pieces of the many styles these artists are respected for. The track has been released as a pay what you can download with all donations going to the famous "movember" movement! Grab a copy here.
#4 KOAN Sound x Gemini x Culprate x Asa – Beyond The Shadows

I hate to criticize, but I feel so underwhelmed hearing much of the recent trap music coming out. It seems many songs get a little lazy in terms of production at times, rocking a big kick and a repetitive sample for 5 minutes. Anyways, I won't rant! Alex Young and The Hi-Yahs will be arguing the case for trap done right today.
#5 Alex Young X The Hi-Yahs – So Much

#6 Rudimental ft. John Newman & Alex Clare – Not Giving In (Phaeleh Remix)

#7 Two Fingers – Vengeance Rhythm (KOAN Sound Remix)

#8 Neoteric & Wax Motif – Go Deep (Torro Torro Remix) (KillaGraham DnB Edit)

#9 Rusko – Yeah

#10 The Prodigy – Breathe (Zeds Dead Remix)

Still Hot!
*#2 on October 17* Subscape – Graveyard Shift

*#1 Last Week* Calyx & Teebee ft. Kemo – Pure Gold

*#2 Last Week* The Bloody Beetroots ft. Greta Svabo Bech – Chronicles of a Fallen Love