Welcome ladies and gentlemen… to part 4 of the bass music awards! I will be your host, as we delve into the year's best releases, and crown 2012′s 'King of Bass'.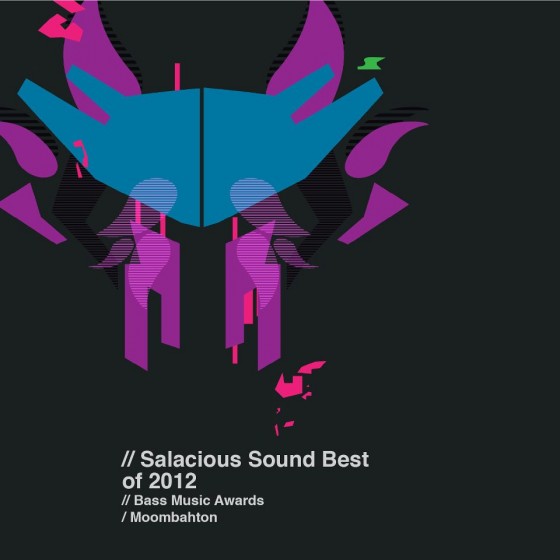 I've found the moombah style is new enough that it is still breaking out of it's generic sound and finding new ways to express the down tempo relaxed feel it encompasses. 2012 saw many moombahton producers cross over to join the trap craze, but the genre is in no way slowing down.
WINNER: Steve Aoki ft. Blaqstarr & Kay – Control Freak (Dillon Francis Remix)

Locking up three of the top five spots, you'd be hard pressed to find a producer who nails down the moombahton style as consistently as Dillon Francis. His remix of Steve Aoki's 'Control Freak' demonstrates his widely recognized ability to keep things heavy, while at the same time catering to those who enjoy something upbeat and fun. Dillon Francis had a very productive 2012, with constant show-stopper calibre releases all year long.
RUNNER UP: Knife Party – Sleaze

Knife Party's 'Sleaze' was the lone moombahton track of their diverse 'Rage Valley' EP, and showed the world that Rob Swire and Gareth McGrillen can perfect any type of music they touch. Mistajam provides the pump up vocals, while Knife Party drops the sleaziest of bass lines to bring together this classic party track.
#3 Kill The Noise & Datsik – Lightspeed (The M Machine Remix)

#4 Dillon Francis & Kill The Noise – Dill The Noise

#5 Jack Beats ft. Dillon Francis – Epidemic

#6 Diplo ft. Datsik & Sabi – Barely Standing

#7 The Rascalz ft. Barrington Levy – Top Of The World (Deejay Theory remix)

#8 The McMash Clan ft. Kate Mullins – Swing Break

#9 Childish Gambino – Heartbeat (▲lex Young's Moombahswag Remix)

#10 Rusko – Like This