Welcome ladies and gentlemen… to part 2 of the bass music awards! I will be your host, as we delve into the year's best releases, and crown 2012′s 'King of Bass'.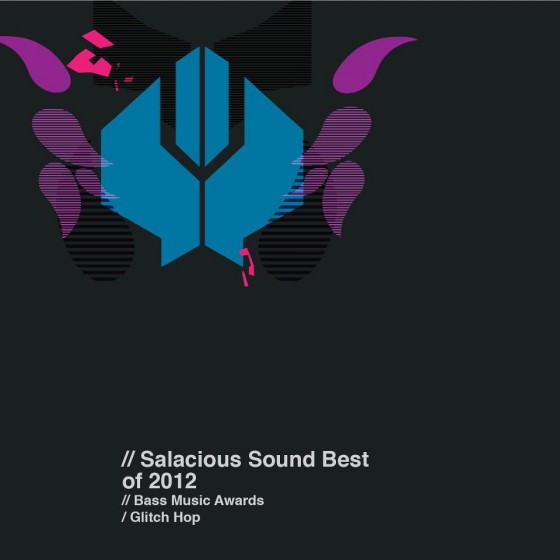 Identified by it's chopped up "glitchy" qualities, hip-hop's electro fused cousin has seemingly become a term that also covers the "in-betweeners" of various genres, and in the same way appeals to a variety of crowds. Many artists have been putting out work in this direction for awhile now, but the style has made it's way to the forefront of bass music as of late, and surely deserves some recognition at the bass music awards.
WINNER: Seven Lions ft. Birds of Paradise – She Was

Going into this series, I knew I'd see Seven Lions take down at least one award. I can't call this a stand out track, as the producer pumped out gold all year long, but as far as emotionally powerful glitch hop goes… this is as good as it gets. Birds of Paradise set the tone with an epic atmospheric intro, leaving Seven Lions to turn things upside-down and continue raising the bar right until the synth heavy conclusion of 'She Was'.
RUNNER UP: KOAN Sound – Sly Fox

Arguably the masters of the style in question, KOAN Sound released their album 'The Adventures of Mr. Fox' to the delight of bass heads everywhere. With the intensity of low frequencies involved, it appeals to the dubstep crowd, but these guys are almost in a genre of their own with the funk driven 'Sly Fox'.
#3 Cypress Hill & Rusko ft. Damien Marley – Can't Keep Me Down

#4 Datsik – Juicebox

#5 Mord Fustang – Champloo

#6 SkisM – Red Heat

#7 Calvin Harris & Dillon Francis ft. Dizzee Rascal – Here 2 China

#8 Infected Mushroom – U R So F**ked (Opiuo Remix)

#9 Posij – Empty Lungs

#10 Two Fingers – Vengeance Rhythm (KOAN Sound Remix)