Welcome ladies and gentlemen… to the bass music awards! I will be your host, as we delve into the year's best releases, and crown 2012's 'King of Bass'.
Let me start off by saying… these were by far the most challenging articles I've ever written. Aside from the obvious struggles in narrowing down entire clusters of music to a mere handful of songs, differentiating genres has become an increasingly difficult task as well. I love the fact that lines are being blurred more and more as electronic music continues to grow and diversify, but when it comes down to classifying for the purpose of comparison, it isn't always easy. If you disagree with my picks, make sure you have an issue with the song itself, rather than the category it ended up in. I did my best to sort things out reasonably!
You should also know that I made a point of aiming for the more popular tracks of the year, rather than purely personal favourites. That being said, quality is ALWAYS my top priority (Gangnam Style didn't make the cut this year), and you might find a couple pleasant surprises hanging with the big boys.
There were some difficult decisions to be made, but I thoroughly enjoyed reliving so many life changing moments as I sifted through the year's best releases, and actually got a little emotional at times. If you're anything like me, you hold down a crappy  job solely to support your ravenous show-going addiction, and I wouldn't have it any other way… I sincerely hope these songs bring you back to those great times as well, and remind you what an amazing year it was.
With 365 days worth of music over the course of the series, I'll be keeping the talking to a minimum from here on in. Let the 2012 Bass Music Awards begin!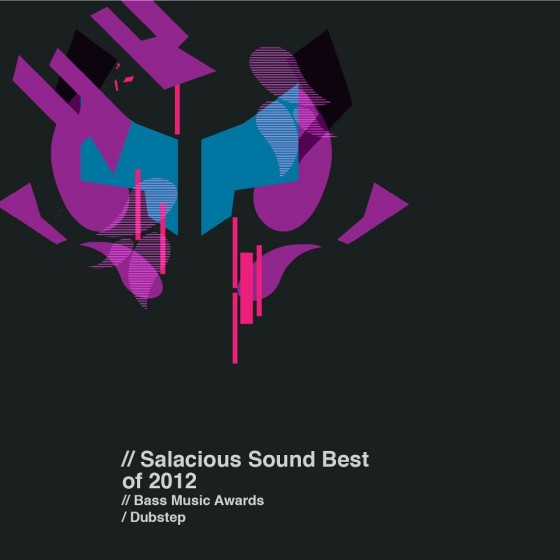 As you may have guessed, this was by far the most competitive category to judge this year. With the introduction of many popular new styles to the bass music melding pot, dubstep has held it's ground and arguably even picked up steam over the past 12 months. I had to cut a boatload of worthy tracks from this list, so you can bet your first born child that this is the best of the best.
WINNER: Skrillex & Damian "Jr. Gong" Marley – Make It Bun Dem

I realize I took the easy way out here, but Skrillex's collaboration with Damian Marley is a straight-up party starter. It is a rare occurrence when I don't hear 'Make It Bun Dem' (or one of it's hundreds of remixes) played out at least once in a night, with the Summer festival season being the peak of the reggae-dubstep crossover's reign. With that level of exposure, you'd expect it to get old, but I've yet to see a crowd turn away the opportunity to throw down to the infectious distorted reggae wobble. Love him or hate him, there's no denying that Skrillex potentially had the biggest track of 2012.
RUNNER UP: Tritonal ft. Cristina Soto – Still With Me (Seven Lions Remix)

If there was one producer this year that could have unseated Skrillex as dub king, up and comer Seven Lions would be that guy. In terms of complexity, his remix of 'Still With Me' surely overshadows 'Make It Bun Dem', and with time, his music may very well catch up to Skrillex in terms of exposure. A number of Seven Lions' songs were up for consideration in the dubstep category, but none speak to me like his mix of trance duo Tritonal.
#3 Major Lazer ft. Flux Pavillion – Jah No Partial

#4 Knife Party – Centipede

#5 Kill Paris – Tender Love

#6 Colin Munroe ft. K.Flay – Your Eyes (Datsik Remix)

#7 Adventure Club ft. Krewella – Rise & Fall

#8 Nero – Must Be The Feeling (Kill The Noise Remix)

#9 Benga – I Will Never Change

#10 Trolley Snatcha – Make My Whole World