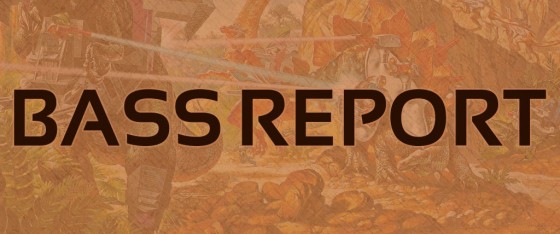 Whats up Salacious listeners!? Brendan Daw (AKA StatiK) here, and I'll be pumping hot and heavy bass music your way every single Wednesday!
We haven't heard a new track from Sonny in months (an eternity by his standards), but he broke that silence with yesterday's release of his two new remixes for Birdy Nam Nam's 'Jaded Future' EP. While much of the Skrillex hate these days is surely directed at his sudden rise to the top of mainstream dance music, I can understand those who have grown tired of his synth-saturated growling bass tracks. Some of those signature sounds are still prominent in his work, but he does a great job bringing something new to the table with these two mixes. I'm still not 100% sold on the latest Trap craze, but Skrill makes it interesting, that's for sure. My apologies if this is the 10th time you've heard these, but the entire album is just that good… I couldn't live with myself if I left these remixes off my list!
Zeds Dead also impressed this week with their new tune 'The Living Dead,' which comes with a video starring Peter Greene, the actor who plays 'Zed' in the 1994 classic Pulp Fiction. For anyone who doesn't know, the Toronto based dubstep duo got their name (and frequently used sample) from a line late in the movie after said character is disposed of. According to this new video footage however, Zed is very much alive… and he's looking to take his name back.
Rounding out my top 3 is Dubba Jonny with the title track from their new EP 'No Stopping.' A personal favourite of mine for awhile now, the DJ/drummer combo has gotten some serious attention over the last couple years. They often contrast their heavy drops with perfectly processed vocals, airy synths, and melodic piano lines, undoubtedly building themselves a winning sound.
StatiK… out. Catch you next week!
#10 Kicks N Licks – Infusion
#9 Adventure Club ft. Kai – Need Your Heart
#8 Terravita – metROIDS

#7 Snoop Dogg & Dr. Dre – The Next Episode (Minnesota Hold Up VIP)
#6 Run DMT – Drop Top II

#5 Birdy Nam Nam – Goin' In (Skrillex "Goin' Down" Mix)
#4 Netsky – Puppy
#3 Dubba Jonny – No Stopping

#2 Zeds Dead & Omar Linx – The Living Dead
#1 Birdy Nam Nam – Goin' In (Skrillex "Goin' Hard" Mix)
Still Hot:
*#9 last week* Koan Sound – Funk Blaster (Culprate Remix)
*#4 last week* Steve Aoki ft. Blaqstarr & Kay – Control Freak (Dillon Francis Remix)
*#3 last week* DJ Fresh ft. Dizzee Rascal – The Power (Datsik Remix)