After almost a week away from technology, and the various rotating playlists of the cottage crew, I'm just jonesin' to get back to my dearest Bass Report. It was a glorious seven days for bass music.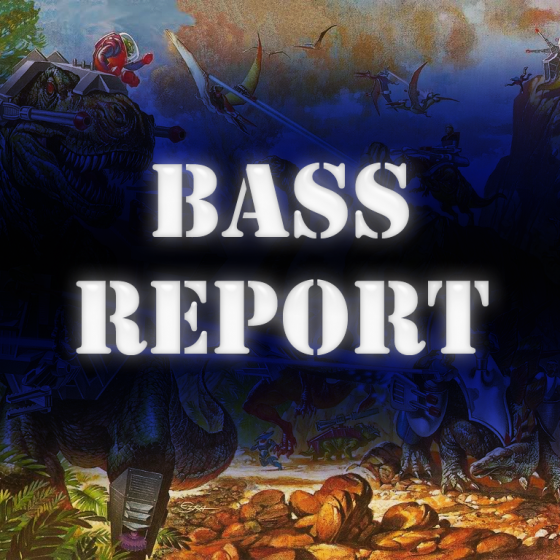 #1 Mt. Eden ft. Diva Ice – Airwalker

I really can't express enough how happy I am these guys are putting out new material. Mt. Eden stay true to their chillstep sound over the entirety of Airwalker, occasionally ramping things up to support the catchy high energy chorus. Beautiful vocals from Diva Ice blend into flowing orchestral breaks, intense drum fills, and serious low end rumble to summon six minutes of pure bliss.
#2 Xilent – Boss Wave (Teddy Killerz Remix)

I'm a sucker for kick drums… which happen to be an essential factor in the monstrous drops of Teddy Killerz' Boss Wave remix. Only using the original synth melody in the intro and outro, this track goes full throttle the rest of the way, relying heavily on the rockin' drums and chugging bassline to push forward. No problem.
#3 Neosignal – Planet Online (Culprate Remix)

I posted up Neosignal's official video the other day (must watch), and now come the slurry of equally impressive remixes. Speeding things up a little, Culprate does his rad glitchy dubstep thing, and predictably makes heavy use of the uber-wicked-sick vocoder hook from the original.
#4 What So Not – The Quack (WSN Club Dub)

#5 Konec – Kill City

#6 PANTyRAiD – Stay Up Tonight

#7 Alvin Risk ft. Jason Aalon Butler – Put Em Up

#8 Will Brennan – RNR (Enferno Remix)

#9 Divine Elements – Hit Em Hard

*Late Night Special*
Mr. Carmack – Reference

One part reggae bass, a dash of swaggy drum grooves, mix in some rainy day vibes, and you've got Mr. Carmack's Reference. Sit back and enjoy the ride.
Still Hot!
#1 MitiS ft. Collin McLoughlin
Born [From Bass Report 43]
#2 David Heartbreak ft. Anna Yvette
Heartbroken [From Bass Report 45]
 #3 Mashur & Kevlar
Roots [From Bass Report 46]
– StatiK