I've got an eclectic mix of bassy goodness for you on this week's Bass Report. And in the #1 spot… perhaps a pair of artists you haven't been introduced to yet! Enjoy.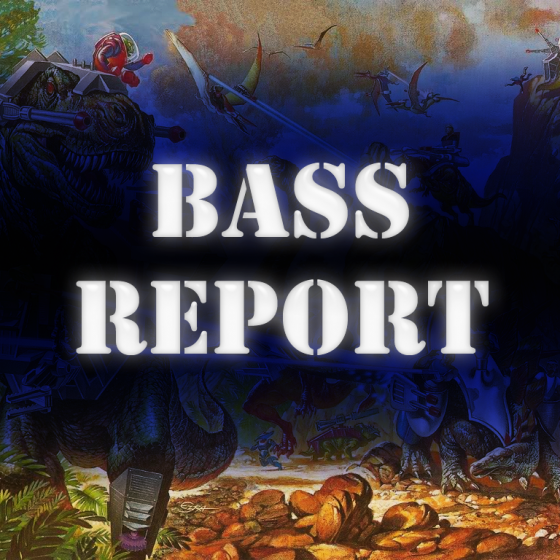 #1 MitiS & MaHi – Blu

Wow. If this new track from MitiS and MaHi doesn't put you above the clouds, I don't know what will. I found by the time it came to "drop the bass", so to speak, I had completely forgotten this was even a dubstep tune. As you may or may not know, MitiS began as a classically trained pianist, and that really shines through here. This is Bass Report, but dayyyum… the slick work on keys outdid the bass and takes #1 for MitiS and MaHi this week.
#2 Shift K3y – What We Had

A free giveaway from his upcoming 'Frozen' EP, Shift K3y's 'What We Had' is likely a style of trap you aren't accustomed to. Swapping back and forth between head-bobbing half time beats and driving house, the gently abrupt changes in the bass line dictate where you will be taken next. I feel this one would be just as effective as an instrumental, but I can't say I don't love those silky smooth vocals in the mix.
#3 Birdy Nam Nam – Defiant Order

There were a couple very worthy remixers on this track, including UZ and Breakbot, but the original is way too solid to leave out. With airy vocoder stabs and an infectiously progressive bass line, I can't help but see this as a somewhat grittier comparison to old school Daft Punk. What's not to like about that?
#4 Meta – Vega

It seems there are dubstep artists who go as heavy as humanly possible, and then there are those who build more of an adventurous soundscape over the entirety of a piece. These guys are great at the latter, and are already raising eyebrows with only their second release.
#5 Zeds Dead – Demons

Zeds Dead's new release 'Hot Sauce' is quite a change up from their previous catalogue. Experimenting with sounds I don't even know what to call throughout the five track EP… any one of these tracks will take you to a deep dark place. 'Demons' is clearly no exception.
#6 Crazy Daylight – Baby Gets Down

#7 Infected Mushroom – Mambacore

#8 La Fanfare en Pétard – Rise & Shine (Chris Val Remix)

#9 Tyler Clark ft. ClarK & Jess Abran – Past This

#10 Zedd – Clarity (J.Rabbit Remix)

Still Hot!
#1: Andy's iLL
The Big Beautiful Nothing [From Bass Report 27]
#2: Feed Me
Death By Robot  [From Bass Report 28]
#3: Datsik ft. Messinian
Automatik [From Bass Report 29]
– StatiK