My favourite part of putting together Bass Report every week? Amazing new music seems to just regenerate on all my feeds like there's no end in sight! Who knows why. Technology right? What a world.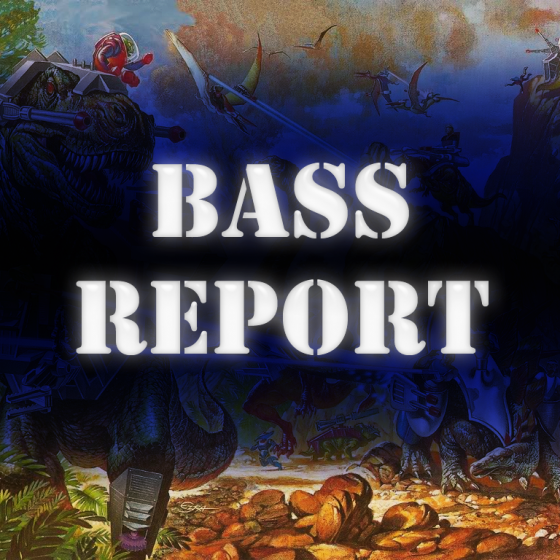 #1 Andy's iLL – The Big Beautiful Nothing

Taking his sound in a different direction than much of today's balls to the wall dubstep… Andy's iLL recently released this epic journey of a track that really makes a point of hitting extreme highs and lows. The use of big room piano sounds and precisely chopped vocals leaves a piece sounding something I could call a mellow Gemini/Skrillex crossover. Worried about the response he might receive, Andy has kept this track hidden in the vaults for awhile now… What a shame! It's beautiful.
#2 Flux Pavilion – OneTwoThree (Make Your Body Wanna)

Sounds like Flux Pavilion is taking his shot at trap! I'm big on the heavy trap sound, and can't understand why more producers aren't jumping on it yet. The general sound of the genre has clearly been established, and it's time to start spinning off into other styles. "Trapstep" is a winner in my books, and as you can hear, Flux knows how it's done.
#3 Excision & Datsik – Vindicate

What do you get when you cross an Excision with a Datsik? You get… down. haha.  As you might expect, 'Vindicate' is heavy as f*ck. Early synth lines set the mood, as devilish tones coerce you into a state of rage. This will prep you for the limb flailing that may occur shortly.
#4 Marina and the Diamonds – Lies (Zeds Dead Remix)

I've been waiting on this release for awhile! Zeds Dead take 'Lies' from dubstep to trap and back, throwing in some double time sections as well. Another well executed remix from the Bassmentality crew.
#5 Of Monsters and Men – Dirty Paws (Drift Static Remix)

This is such an interesting combination… Soulful glitch hop?
#6 Ayah Marar – The Raver (Xilent Remix)

#7 Flux Pavilion ft. Childish Gambino – Do or Die

#8 Benga – To Hell and Back

#9 The Bloody Beetroots ft. Greta Svabo Bech – Chronicles of a Fallen Love (Sound Of Stereo Remix)

#10 Celldweller – Gift For You (KJ Sawka Remix)

Side note: I've removed the "Still Hot" section from the end of new posts. I didn't think it would be missed, but if you found it useful… I suppose I can bring it back!
– StatiK