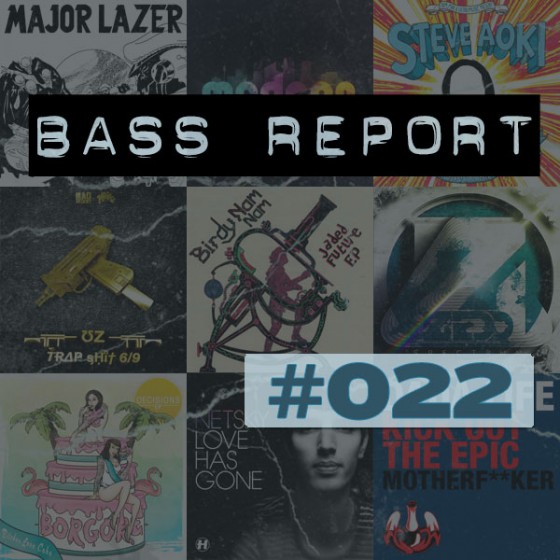 No need to introduce this guy any more. Seven Lions has proven his sound a few times over in a short time, and at #1 now gives us a remix of Delerium, a group he has looked up to since his musical beginnings.
#1 Delerium – Days Turn Into Nights (Seven Lions Remix)

A bit of a change-up from the usual trance/dubstep medley, Seven Lions' version of 'Days Turn Into Nights' moves at a slick moombahton speed. The slowed tempo was somehow barely noticeable, as the bass remains in full focus, and floating delay saturated vocals allow the track to progress effortlessly. Add one more to his flawless list of remixes for 2012.
#2 Terravita – Spicy By The Glass
I think I can agree with one of the soundcloud comments and say this sounds like the heaviest porn music ever. Head bobbin' funk lays the base for this tune before dropping into some good ol' Terravita drumstep. I don't know if anyone nails down drumstep as consistently as these guys, and they pull the funk genre crossover without difficulty. 'Spicy By The Glass' is an ear pleasing express train of sound from beginning to end. No stops thanks!
#3 Bar 9 – Before The Storm

It's been too long since I've heard new tracks from Bar 9. His two recent works ('What You Gonna Do' being the second) are a nice welcome back to say the least. 'Before The Storm' is particularly satisfying, beginning with a deep piano intro, and progressing into a call and response of melodic electro and dubstep. I really enjoy the range of dynamics over the entirety of this piece, as the breaks really build a sense of anticipation for the upcoming wall of bass.
#4 Wilkinson ft. Iman – Need To Know

The chilled out guitar and classic club vocals set the mood for this tune, making way for the heavy sections to simply continue on the path laid out. There's nothing too heavy going on, but the track as a whole holds its own, and should be killer on the dance floor none the less!
#5 Loadstar – Vatican Roulette

I was heavily debating between which of Loadstar's new songs to share, but 'Vatican Roulette' and it's intense drum rhythms took the win. Check out 'Black & White' here as well! Both tracks come with videos… definitely worth watching!
#6 Savant – Face Off

#7 Wolfgang Gartner & Tom Staar – Evil Lurks

#8 A-Trak ft. Oliver – Disco Nap

#9 Benga – We're Coming Out

#10 Rogue – Escape

Still Hot!
*#1 on Nov 7th* Kill The Noise & Feed Me – Thumbs Up (For Rock N' Roll)

*#1 Last Week* Datsik – Bonafide Hustler (VIP)

*#2 Last Week* Hybrid Minds – Blame

Like what you hear? Let me know in the comments! Don't like what you hear? Also… Let me know in the comments!
See you next week!