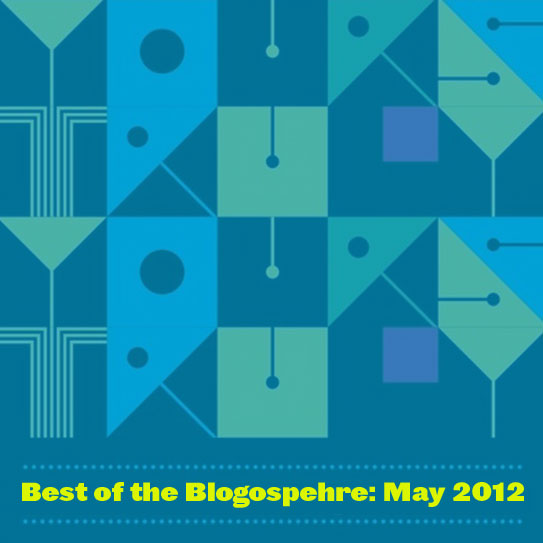 We have a long installment for you this month which is decidedly more mashup-focused. As always, everything that is available for download has the thumbs up from the artist/remixer/bootlegger.
The standout track this month was an easy pick. Although I think it's actually a couple months old, I heard it for the first time down at SXSW and I have been rinsing it steady since.
The other top four stood so far above the rest of the group that they were easy picks too.
What are your guys' picks of the month? Share them in the comments below..
Standout Track of the Month
[wpaudio dl="true" text="The Flexican + FS Green – Bumaye (Wessel S Moombahton Edit)" url="http://www.salacioussongs.com/files/The Flexican + FS Green – Bumaye (Wessel S Moombahton Edit).mp3″]
Top four tracks of the month
[wpaudio dl="true" text="Eric Clapton – Cocaine (No Big Deal Remix)" url="http://www.salacioussongs.com/files/Eric Clapton – Cocaine (No Big Deal Remix).mp3″]
Arcade Fire – Sprawl II (Soulwax Remix)
Jakwob – Slaves Ft 14th
[wpaudio dl="true" text="Nicky Romero – Tension (Vocal Mix)" url="http://www.salacioussongs.com/files/Nicky Romero – Tension (Vocal Mix).mp3″]
Electro, House, Progressive
The XX – Infinity (Bruno Be Remix)
[wpaudio dl="true" text="Dragonette – Let It Go (Faustix + Imanos Remix) " url="http://www.salacioussongs.com/files/Dragonette – Let It Go (Faustix + Imanos Remix) .mp3″]
[wpaudio dl="true" text="Fleetwood Mac – Dreams (Dave Edwards Remix)" url="http://www.salacioussongs.com/files/Fleetwood Mac – Dreams (Dave Edwards Remix).mp3″]
[wpaudio dl="true" text="Housse De Racket – Chateau (Gemini Club Remix)" url="http://www.salacioussongs.com/files/Housse De Racket – Chateau (Gemini Club Remix).mp3″]
[wpaudio dl="true" text="Hype Jones ft Mario Vazquez – You Are The Only One" url="http://www.salacioussongs.com/files/Hype Jones ft Mario Vazquez – You Are The Only One.mp3″]
[wpaudio dl="true" text="James Curd – Guide Me (Gigamesh Remix)" url="http://www.salacioussongs.com/files/James Curd – Guide Me (Gigamesh Remix).mp3″]
[wpaudio dl="true" text="Marina and the Diamonds – Primadonna (Mr. Larsson Remix feat. DANGA)" url="http://www.salacioussongs.com/files/Marina and the Diamonds – Primadonna (Mr. Larsson Remix feat. DANGA).mp3″]
[wpaudio dl="true" text="Mark Morrison – Return Of The Mack (Viceroy Remix)" url="http://www.salacioussongs.com/files/Mark Morrison – Return Of The Mack (Viceroy Remix).mp3″]
[wpaudio dl="true" text="Midi Matilda – Day Dreams (MyKill Remix)" url="http://www.salacioussongs.com/files/Midi Matilda – Day Dreams (MyKill Remix).mp3″]
[wpaudio dl="true" text="Of Monsters and Men – King and Lionheart (Dzeko + Torres Streesh Bootleg)" url="http://www.salacioussongs.com/files/Of Monsters and Men – King and Lionheart (Dzeko + Torres Streesh Bootleg).mp3″]
[wpaudio dl="true" text="SHM + Laidback Luke – Leave The World Behind (HLM Remix)" url="http://www.salacioussongs.com/files/SHM + Laidback Luke – Leave The World Behind (HLM Remix).mp3″]
Dubstep
Red Hot Chili Peppers – Under The Bridge (Brummer Remix)
[wpaudio dl="true" text="Chase + Status – Flashing Lights Ft. Takura (Mac Miller Remix)" url="http://www.salacioussongs.com/files/Chase + Status – Flashing Lights Ft. Takura (Mac Miller Remix).mp3″]
[wpaudio dl="true" text="Datsik (ft. Snak the Ripper) – Fully Blown (Rekoil Remix)" url="http://www.salacioussongs.com/files/Datsik (ft. Snak the Ripper) – Fully Blown (Rekoil Remix).mp3″]
[wpaudio dl="true" text="Datsik – Fully Blown (The Frim Remix)" url="http://www.salacioussongs.com/files/Datsik – Fully Blown (The Frim Remix).mp3″]
[wpaudio dl="true" text="Florence + The Machine – Cosmic Love (Seven Lions Remix)" url="http://www.salacioussongs.com/files/Florence + The Machine – Cosmic Love (Seven Lions Remix).mp3″]
[wpaudio dl="true" text="Tiesto vs Wolfgang Gartner – We Own The Night (Back From The Future Remix)" url="http://www.salacioussongs.com/files/Tiesto vs Wolfgang Gartner – We Own The Night (Back From The Future Remix).mp3″]
Mashups
[wpaudio dl="true" text="Breakbot Vs Chromeo – Baby Be Night (Ugly Kids Mash)" url="http://www.salacioussongs.com/files/Breakbot Vs Chromeo – Baby Be Night (Ugly Kids Mash).mp3″]
[wpaudio dl="true" text="Chrizz Luvly x Carly Rae Jepsen x Kanye West x Jessie J – This Is Cray (Basic Physics Bootleg)" url="http://www.salacioussongs.com/files/Chrizz Luvly x Carly Rae Jepsen x Kanye West x Jessie J – This Is Cray (Basic Physics Bootleg).mp3″]
[wpaudio dl="true" text="Dada Life x Hardwell x Taio Cruz – Aviciis Epic Hangover (Kap Slap Bootleg)" url="http://www.salacioussongs.com/files/Dada Life x Hardwell x Taio Cruz – Aviciis Epic Hangover (Kap Slap Bootleg).mp3″]
[wpaudio dl="true" text="Eric Prydz vs The Wanted – Glad You Came 2Night (Fero vs Dzeko + Torres Edit)" url="http://www.salacioussongs.com/files/Eric Prydz vs The Wanted – Glad You Came 2Night (Fero vs Dzeko + Torres Edit).mp3″]
[wpaudio dl="true" text="Kap Slap – Sexy Jello" url="http://www.salacioussongs.com/files/Kap Slap – Sexy Jello.mp3″]
[wpaudio dl="true" text="Kaskade vs Sander Van Doorn vs Adrian Lux vs Mindy Gledhill – Eagle Eyes (HOHME Remix)" url="http://www.salacioussongs.com/files/Kaskade vs Sander Van Doorn vs Adrian Lux vs Mindy Gledhill – Eagle Eyes (HOHME Remix).mp3″]
[wpaudio dl="true" text="Kill Paris – Keep Your Secrets in Midnight City" url="http://www.salacioussongs.com/files/Kill Paris – Keep Your Secrets in Midnight City.mp3″]
[wpaudio dl="true" text="Madeon vs Katy Perry vs Rihanna vs Journey – Dont Stop the One That Got Away (Compson Sound Bootleg)" url="http://www.salacioussongs.com/files/Madeon vs Katy Perry vs Rihanna vs Journey – Dont Stop the One That Got Away (Compson Sound Bootleg).mp3″]
[wpaudio dl="true" text="Porter Robinson vs Coldplay – Every Language is a Waterfall (TeeTs + Henry Fong Mashup)" url="http://www.salacioussongs.com/files/Porter Robinson vs Coldplay – Every Language is a Waterfall (TeeTs + Henry Fong Mashup).mp3″]
[wpaudio dl="true" text="Pretty Lights vs Avicii vs Flo Rida – Sometimes (Cryptex Reglitch)" url="http://www.salacioussongs.com/files/Pretty Lights vs Avicii vs Flo Rida – Sometimes (Cryptex Reglitch).mp3″]
[wpaudio dl="true" text="R3hab vs 3LAU – Bitch City (3LAU Bootleg)" url="http://www.salacioussongs.com/files/R3hab vs 3LAU – B#tch City (3LAU Bootleg).mp3″]
[wpaudio dl="true" text="Thomas Gold x Pendulum x R3HAB x Swanky Tunes – Island of Gold (Basic Physics Bootleg)" url="http://www.salacioussongs.com/files/Thomas Gold x Pendulum x R3HAB x Swanky Tunes – Island of Gold (Basic Physics Bootleg).mp3″]