Hard Summer Music Festival has been growing in size for over 7 years and has become a staple in Los Angeles in that time. Gary Richards (CEO of Hard prod.) has been steadily rebranding the image to include not just DJ's, but rappers and bands as well. The purchase of Hard Events by Live Nation allowed for these non DJ booking opportunities to take place allowing for better acts and more funding for a better experience. This year Hard Summer was held on the infamous Pomona Fairplex, which also functions as the home of the Los Angeles County Fair. This year I decided to make the journey to Hard Summer 2015 and what i saw was a different world encompassed exclusively in the Pomona Fairplex.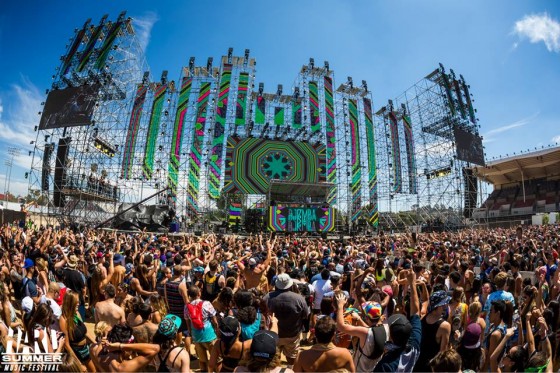 Day 1:
As I entered the entrance, I was bombarded by so much commotion and noise. There were runners trying to enter the gates, and security who had no idea what you were asking them. As I passed the tunnel, I was sent to a musical world with music blasting in the distance and scantily clad music festival goers. As I walked through, I headed straight to the HARD Stage to catch a glimpse of Djemba Djemba who was in the midst of his set. Then Bro Safari hopped on stage and the crowd went wild. Bro Safari was easily getting the crowd pumped and trap hands were being thrown everywhere.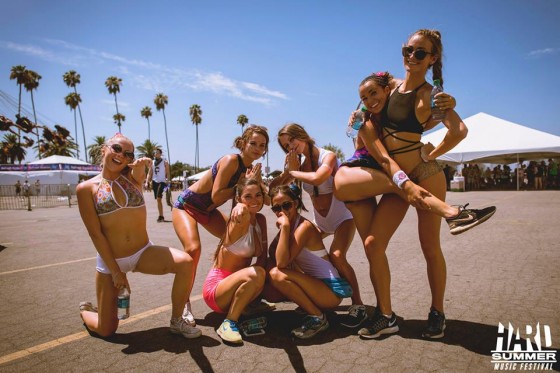 I left to catch the second half of Nina Las Vegas' set. She threw down one of the best sets I have ever heard  with tracks that included: Jersey Club, Grime, Trap, Tropical Bass, and even her famous track with collaborator Swick. The crowd was definitely feeling the set. Nina did hold it down on the stage and had a presence that was felt.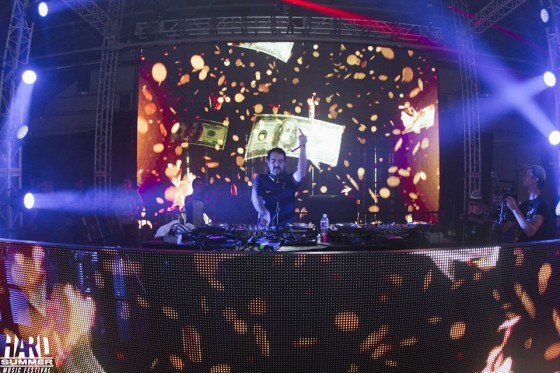 I was able to eventually make my way through the sweaty masses of festival goers and was able to catch Sweater Beats drop some interesting choices in his set; he even dropped some new material. I was really surprised to see how many people came to see him, and how packed the building was. They eventually had to deny entry to people for logistical reasons. I decided to head back to the 7UP green stage to catch Valentino Khan; I didn't know what I was in for. I have known of Valentino Khan since his Market Price days, and was used to seeing him in small intimate venues. Valentino Khan goes to show that DJ's are the new rockstars.  Once hidden behind booths tucked away into the corners DJs are now able to command huge crowds. The amount of body sweat, heat, and twerking were all effects of this incredible set.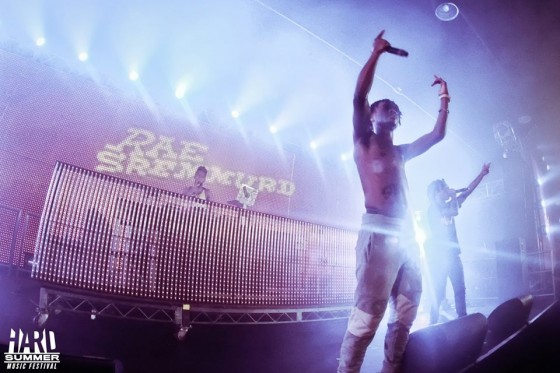 The purple stage is where I chose to stay the rest of the night. I decided to catch Rae Sremmurd, and was pleasantly suprised. Rae Sremmurd performed to a packed crowd, and killed the crowd. An electric performance, and beautifully scantily clad girls going wild for Rae Sremmurd; a clear sign that things were going right. I eventually left the purple stage, because the air was full of a heavy thick sweat from all the trap hands, twerking, and whipping. In the artist area I was able to congratulate Rae Sremmurd on a powerful and "turnt" performance. It was with their reply that I knew these guys were some talented and humble artists.
The very final set I caught was Lunice. At this point, many had left the stage following Rae Sremmurds performance. Many left to the main stage to see the other headliners. At first the crowd was small, but the infectious bass seemed to attract stragglers and by 30 minutes into Lunice set, it was filled. Lunice dropped one of the most bass heavy sets I have ever heard in my life. Running on no sleep or energy, I somehow made it through his set and found my way heading to the parking lot to take a nap and reflect on the amazing music; while I waited for the hour long traffic to die down. I had survived the first day of Hard Summer; with dusty shoes, I survived.