Bass Report 41! I'm really running out of ways to say "here's a bunch of sweet bass music". So…
Here's a bunch of sweet bass music.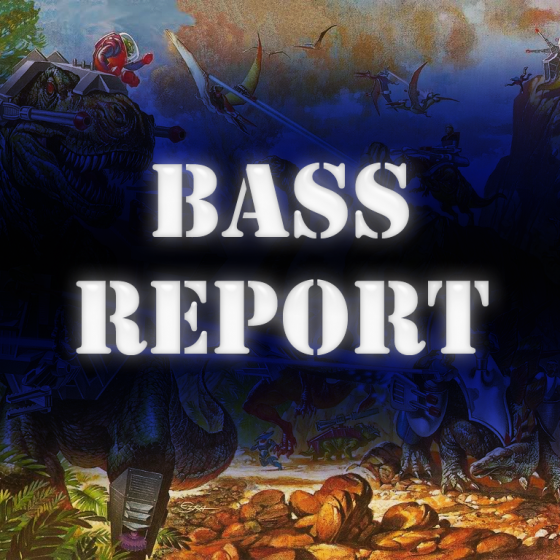 #1 Run DMT ft. Zeale – Into The Sun (Singularity Remix)

Singularity grabs hold of Run DMT's recent release 'Into The Sun' and throws a crunchy glitch-hop spin on the track, taking it to a whole… nudda… level. With fast paced hip-hop taking the foreground (no complaints!), I almost forgot the bass was coming. The additional ghostly backing vocals set the table nicely for the upcoming glitchy elements of the tune to make their entrance… and what an entrance. Dat Bass.
#2 Wolfgang Gartner ft. Medina – Overdose

Featuring the vocal talent of Medina, this tune gets a little poppy at times, but I can't resist the crazy technical production skills of Wolfgang. Ever. I actually do dig the vocals too, and think Medina compliments that textbook electro house funkiness Mr. Gartner incorporates in his work. By textbook, I mean he wrote the book. It'd be pretty tough to mistake this for anyone else.
#3 Rudimental ft. Foxes – Right Here (Andy C Remix)

I really don't feature this guy enough in Bass Report. Andy C busts out a fresh remix featuring perfectly layered bass lines built around beautiful club-friendly vocals from Foxes. I believe I also hear steel drums? That's a first!
#4 Designer Drugs & Alvin Risk – Empty Hearted

#5 Stas – Spirits (Chris Val Remix)

#6 Parachute Youth – Count To Ten (Tomderson Remix)

#7 Buraka Som Sistema – Hangover (BaBaBa) (MISCHIEF Bootleg)

#8 KillaGraham – Clowns (Milo & Otis Remix)

#9 Loadstar – Refuse To Love

*Late Night Special*
Ganja White Night – Mango

A fresh stoner-friendly tune from Ganja White Night? Yes please. With heavier drums, this would easily morph into a club banger, but I think I like it better this way.
Still Hot!
#1 Danger Doom
Benzie Box (Opiuo Remix) [From Bass Report 38]
#2 Rudimental ft. John Newman
Feel The Love (Kill Paris Remix) [From Bass Report 39]
#3 GRiZ
Gettin' Live [From Bass Report 40]
– StatiK