This week, I've got some bangin new Kesha, Bieber's long anticipated dubstep debut, and some insaaane unreleased Jonas Brothers jams that are sure to be staples in this year's festival season. I figure the best way to celebrate this Bass Report milestone is to go with an all top 40 edition. Who's with me?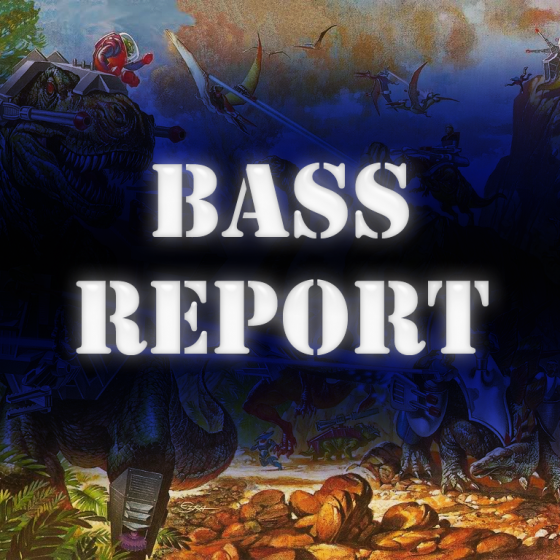 …Nawt

#1 MUST DIE! – Caffeine

If you can't tell… I've become a pretty big fan of Firepower Records, and the sound they've been pushing on the bass music scene for awhile now. MUST DIE!'s 'Caffeine' EP sounded pretty similar across the board, but with such clean production, and intricate skull stompin' bass lines like this infectious lead featured in the title track… I'm so down for an entire album of it.
#2 GRiZ – Gettin' Live

At 7 mins, 30 seconds, you can pretty much assume this one will be anything but conventional. I always love the originality GRiZ brings to the table, and busting out his own sax chops over top of his already killer production work only further enforces his status as a wickedly talented musician. 'Gettin' Live' also features slick guitar solo's from Muzzy.
#3 Krewella – Come & Get It (Kairo Kingdom Remix)

A batch of solid remixes for Krewella's 'Come & Get It' recently surfaced on the interwebz, and subsequently blew my socks off. My pick of the bunch goes to Kairo Kingdom. Taking the relatively poppy vocals of the original, he drizzles some metal-esque bass over the track, and throws in some well placed drum fills throughout. I'm a drummer… I love that shiz.
#4 Wolfgang Gartner – Shunken Heads (Butch Clancy Retwerk)

#5 Flosstradamus & DJ Sliink – Crowd Control

#6 AC Slater – Back Up Work

#7 KRUSHA – Killa Bees 2013

#8 MUST DIE! ft. Jaws (of Terravita) – Symmetry

#9 Bare & Datsik – King Kong (Terravita Remix)

*Late Night Special*
Durante – Take A Look

Another impressive release from OWSLA… what's new? This late night special from Durante features a smooth vocal sample and oodles of funky chilled out percussion. 'Take A Look' should take the edge off that bass high.
Still Hot!
#1 Brillz
Smashi Tup [From Bass Report 38]
#2 Danger Doom
Benzie Box (Opiuo Remix) [From Bass Report 38]
#3 Rudimental ft. John Newman
Feel The Love (Kill Paris Remix) [From Bass Report 39]
– StatiK