Starring in this week's Bass Report: An EP I've long awaited locks down the top two spots… a feat of epic proportions. Can you guess who pulled it off?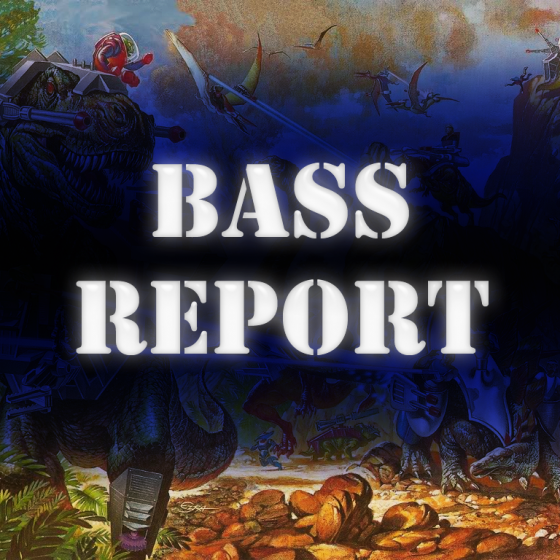 #1 Feed Me – Death By Robot

What sold me most on Feed Me's EP title track released early today? Those sexy sexy robot vocals. The uber clean production work of Feed Me is already a given, but I was moved finally hearing a song that didn't take the perpetually overdone "let's party all night" route with the lyrics. Kudos to Jon Gooch for writing a totally badass track about robots invading the Earth. It's about time…
#2 Feed Me – Gravel

Sorry, I couldn't help myself! I'm already throwing this in my best albums of 2013 folder. 'Gravel' gives you a lengthy build up before going completely wild when you least expect it. The third track of 'Death By Robot' EP is yet another huge tune, may as well check it out too!
#3 Child In Disguise – Gangster Geek

The OWSLA name has become synonymous with quality. You can pretty much expect gold material from any artist the label picks up, and this is once again the case. I don't know too many tunes I could classify as disco and bass music, but Child In Disguise does a fantastic job here, melding glitchy bass lines with samples you'd expect from only the funkiest house music.
#4 LOUDPVCK & D!rty Aud!o – Buck

I'm sure you know how picky my taste in trap is at this point… bonus points for any that makes my top 10. This is a straight club tune designed to make you move… I've got an overly aggressive couch bounce on the go as I write this.
#5 The Upbeats – Diffused

With a whackload of interesting percussion and smooth eerie vocals, I'll happily extend two thumbs in an upward direction for this track. Remixers include S.P.Y. and Opiuo as well, nothing to sneeze at!
#6 Delta Heavy – Empire

#7 Brass Knuckles – Bad Habits (Twinz Beatz Remix)

#8 Boys Noize – "Ich R U" (Jaques Lu Cont Remix)

#9 Meta – Starscream

#10 The Killers – Miss Atomic Bomb (Felix Cartal Remix)

And back by popular demand…
Still Hot!
#1: Blu Mar Ten
Nobody Home (Kastle VIP) [From Bass Report 26]
#2: Andy's iLL
The Big Beautiful Nothing [From Bass Report 27]
#3: Excision & Datsik
Vindicate [From Bass Report 27]
– StatiK