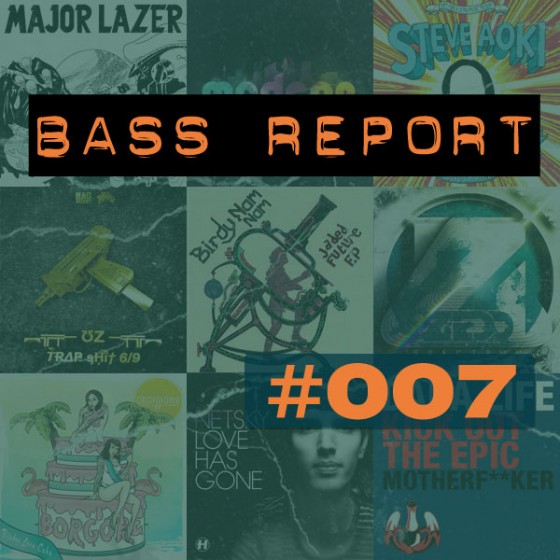 Well! I'm finally awake from my post-WEMF coma, and am ready to catch you up on the latest bass music after having my brain completely deep fried in it all weekend.
We haven't heard from this week's top producer in awhile, but Feed Me emerged out of the darkness Monday with a single by the name of 'Little Cat Steps'. It seems fitting that fellow cat enthusiast Deadmau5 would put this out on his label, but cat connections aside, the Mau5 (as well as everyone else with ears) knows how talented this producer is. This tune is pretty much what you have come to expect from Feed Me, and I mean this in the most positive way possible. Funky driving bass pushes forward, and leads into melodic breakdowns sounding somewhere between Daft Punk and Dillon Francis. Finally, the adventure ends with children screaming, and a dose of dubstep… Feed Me style. It isn't always the case in bass music that one enjoys the breaks just as much as the drops, but every bit of this song is just oh-so-necessary.
Second place is taken over by SKisM, with his morphing shitshow of a track, 'Red Heat'. It's always nice to hear a producer tempo changing mid-song, and SKisM pulls out a slick electro to dubstep transfer here. Tell me if you hear the same, but all the background reverb and vocal samples really seem to be imitating crowd noise, giving the song a real live party feel.
Maybe this third pick subconsciously represents my hazy "get it back in gear" of a week, but I think that laid back groove would have pushed it into the top three regardless. Culprate's new EP 'Nightmares in Reality' is all gold, but this one really stood out and hit home with me. Starting things off with a beat reminiscent of  a Burial drum track, Culprate proceeds to guide you through ups and downs of funky head bobbing bass, and weeping melody lines.
If you read last week's article, here are the 5 top acts that blew me away at WEMF, and trust me… there was some serious competition!
#5 12th Planet
#4 Trolley Snatcha
#3 Wolfgang Gartner
#2 Datsik
#1 The Crystal Method
#10 Dank – Fuck Em All

#9 Trolley Snatcha ft. Subscape – You 4 Ria

#8 Madeon – Finale (Dillon Francis Remix)

#7 Excision & Downlink – Crowd Control (Delta Heavy Remix)

#6 Culprate – Tooth Fairy

#5 No Doubt – Settle Down (Baauer Remix)

#4 Dog Blood – Next Order

#3 Culprate – Two

#2 SKisM – Red Heat

#1 Feed me – Little Cat Steps

Still Hot
*#4 on August 8* F3tch – Get Low


*#2 on August 8* Hirshee ft. Sue Cho – Hold On To Love (KillaGraham Remix)

*#1 on August 8* Jack Beats & Dillon Francis – Epidemic