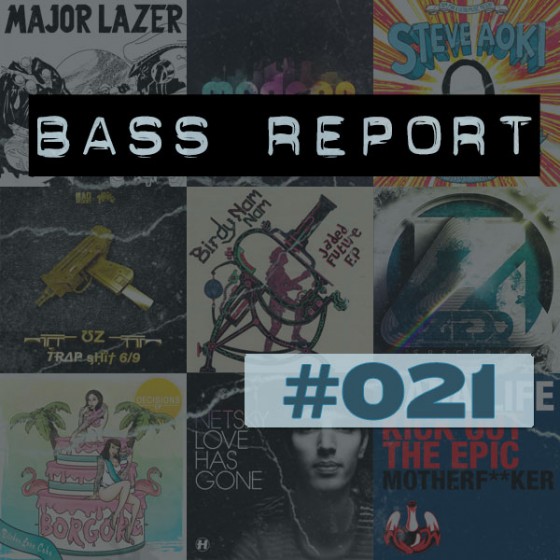 Another tough week of decisions… too much great new bass music as always. Life is good!
Getting things started at #1 is Datsik with his own fresh version of 'Bonafide Hustler'.

#1 Datsik – Bonafide Hustler (VIP)

Releasing a free pair of VIP mixes this week, the BC native takes a big filthy step into the trap game. Other than some pitched up vocal samples and your textbook trap drum line, just picture dark gritty Datsik at a slower tempo. Looks nice right? His trademark bass wobble lends itself nicely to the genre, sitting just behind the laid back drums, but still punching right through the mix.
#2 Hybrid Minds – Blame

This new track from Hybrid Minds gives me chills each and every listen. Simple effective vocal hooks fill the breaks and builds before passing the torch to beautiful mellow piano chords that will carry on the journey. I can't stress enough how important a good set of speakers is right now… If you're rocking laptop speakers today, shame on you. It's still worth a listen, but just know that you're missing the whole bass line. It's deep.
#3 Minnesota – Tokyo

After a handful of killer remixes, Minnesota busts out a few originals of comparable quality with recent EP, 'Altered States'. He definitely draws influences from dubstep and trap on the album, but having already remixed 'The Next Episode' by Dre and Snoop, I have a hunch he's into hip-hop as well. No Matter, Minnesota's style has solid potential to appeal to a wide range of listeners. Did I mention the EP is free? Grab it here!
#4 Ed Sheeran – Give Me Love (Xilent Remix)

Xilent took Ed Sheeran's 'Give Me Love' and gave it a full head banging makeover this week. That delightfully repetitive extra-chunky bass line caught my ear on this one.
#5 Jack Beats – Just A Beat

Bedroom bobber or dancefloor destroyer? Depending on speaker size… I think 'Just A Beat' could go either way.
#6 Bluescreens – Misfire

#7 Excision & Datsik – Swagga (Datsik VIP)

#8 Felix Cartal ft. Natalie Angiuli – No Sleep

#9 SKisM ft. Zomboy – Kick It
#10 Rihanna – Diamonds (Congorock Remix)

Still Hot!
*#1 on Nov 7th* Kill The Noise & Feed Me – Thumbs Up (For Rock N' Roll)

*#1 Last Week* Kill Paris – Tender Love
*#2 Last Week* MitiS – Endeavours
And yes… I know… I didn't ever think I'd see Rihanna's name on this page either.