Six producers worth their salt is a weekly column which features six relevant, up-and-coming, under-exposed, or disruptively innovative musicians in a particular genre-space. Every Friday we'll put together a list of a half-dozen must-listen artists that are – or we expect to be – making waves in the coming months.
Spanish producers are not mentioned enough in electronic music, and this is why I decided as your guide into obscure music, that I must bring these brilliant Spaniards into the spotlight. John Talabot and Pional are the Barcelona natives who are putting Spain on the map. Also featured on this week's six producers worth their salt are two very different bands from opposite sides of the world. Late of The Pier, a UK dance punk band and Brooklyn's most well rounded band, The Antlers will be my does of guitar music for this week. Rustie and Kuedo, who make up the rest of the roaster are the electronic innovators of the list. Rustie, proving rave music is not only meant for the dance floor and Kuedo impressing with his intricate for work and spacial vibes.
Barcelona's John Talabot is a producer who embraces change when it comes to experimenting with a genre like deep house. Originally creating under a different alias and working with a different sound John Talabot has come along way and the internet is praising, Pitchfork called Fin "one of the best crossover albums of the year". John's exotic mixture of Deep House, disco, and UK bass is tinted with beaming solar samples, tropical accents, dub delays, eerie vocals and the occasional use of wildlife samples. Fin's intricate rhythms and deep house grooves give off cheerful melancholic vibes that will have you feeling as if you were in some sort of dreamy haze. John Talabot will be making his way to Toronto on September 29 at Wrongbar and will have a remixes Ep available October 12 of this year. Click the link below to Listen to "Destiny" on Soundcloud.

Rustie is a young Glasgow based producer leading us into what The Guardian calls "a cerebral bleep frenzy". Intricate melodies, heavy basslines, and R&B bits, and slap bass riffs Glass Swords truly has it all. Rustie really does do a great job of layering shimmery synths, creating great builds, and keeping us interested with glistening rhythmics. This blissed out rave music has no barriers as much as it is an "earphone" album, Glass Swords tracks can also be considered club bangers. Currently Rustie is making his way through North America including Vancouver and New York and working up on a follow up. Click the link below to listen to Glass Swords on Soundcloud.

Late Of The Pier: Fantasy Black Channel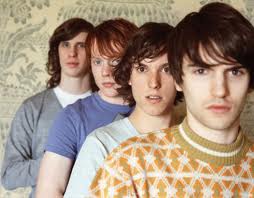 Late Of The Pier is a four piece dance punk band from the UK. In an interview with Vice Magazine the Englishmen described their music as "Schizophrenic sounding music", and right they were. Fantasy Black Channel can only be described as entering another realm, possibly another galaxy where you may encounter cyborgs and the Star Trek theme song will be looped and reworked in a chaotic punk rock arrangement with a hint of 80's. The debut album was simply exhilarating with its ever changing nature and brilliant transitions, multiple listens are required and like a fine wine it gets better with every listen. Jagged heavy synths, spacey undertones, chanting, and bad ass guitar riffs are what Late Of The Pier are all about. The lads always manage to keep us intrigued with their releases which feature equally chaotic visuals to match their menacing robotic sound. Click the link below to watch the video for "Bathroom Gurgle"

Pional: Last House on The Left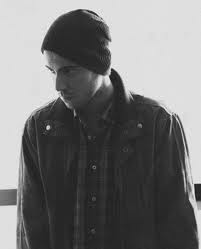 Pional, like John Talabot is a fellow Barcelona native and the duo have been known to collaborate. They reworked some chairlift and Pional is featured in John Talabot's Fin. But remove John Talabot from the equation and you have an equally decadent sound being created by this Spaniard. Pional is a multi-instrumentalist/vocalist who excites with his airy ethereal approach to electronica. Its simply impossible to not groove to Pional's electro funk beats as they bounce and submerge you in deep textures and echoing tropical ambiances. its been a year since Pional put out his nifty Ep Last House on The Left, currently he seems to be working on masterfully remixing and reworking. I must say the anticipation for an LP is quite maddening. Click the Link below to listen to Pional's latest remix of Lemonade's "soft Kiss"

The Antlers, a Brooklyn trio, began as a solo act and after the release of a Debut LP turned into a 3 man job. The Antlers are master instrumentalists, lyricists, and excel in evoking emotion and atmosphere. "Hospice" was a heart wrenchingly beautiful release filled with saturated, haunting, brooding emotion and despair. This was then followed up by the sonically spacious, ambient, and reverberated dream that is "Burst Apart". Its glistening melodies, stunning guitar riffs, spacey appeal, and occasional falsetto vocals made it an easy 2011 favourite. Undersea, The Antlers latest installment demonstrates the trio is at it again, splattering their genius on a 4 track underwater dream. Distant guitars, lush textures, and a bit of glitch reassure us that The Antlers can still take us down many more sublime journeys. Click the link below to listen to "Drift Drive".

Jamie Teasdale or Kuedo is a solo producer who originally filtered dubstep through 8-bit with a focus on grime in a duo called Vex'd. Since then Kuedo has taken to a more chilled out, atmospheric sound. Severant has beautiful footwork, intricate rhythms which are both fast and light and show Kuedo's experience with a drum machine. Severant also oozes sensual R&B vibes accompanied with spacey soundscapes, fantastic synth layering, and breezy spacious melodies. Its apparent that Kuedo can work wonders with hip-hop inspired production. Click the link below to listen to Severant on Soundcloud.