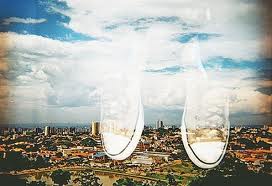 Six producers worth their salt is a weekly column which features six relevant, up-and-coming, under-exposed, or disruptively innovative musicians in a particular genre-space. Every Friday we'll put together a list of a half-dozen must-listen artists that are – or we expect to be – making waves in the coming months
This weeks Six Producers Worth Their Salt sets out on a journey to prove that minimalism is key. The United Kingdom once again proves why they are on top, with 18 year old chap King Krule, and clever London duo Mount Kimbie. The United states surprises with sub-genre creating Ital and psychedelic dream pop producer Blackbird Blackbird. Lastly Australia proves to electronic music that Cut Copy was just the beginning of a league of Aussie producers who will emerge from the land down under, carrying the torch are Parachute Youth and Alpine.
King Krule/Zoo Kid: King Krule E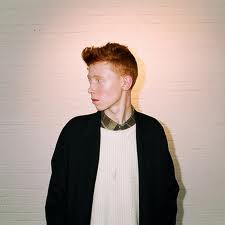 Archy Marshall also known as King Krule, formerly Zoo Kid, is an 18 year old Londoner whose minimalistic reverberated dark wave and complex lyricism astonish and enchant. The young bedroom artist's track "Out Getting Ribs"  was described by pitchfork as "deceptively simple, deeply personal/political art that finds joy–perhaps its only joy–in accident and chaos". King Krule is more than capable of writing a brilliant noir synth ballad, he really shows his versatility in tracks by strumming some echoed jazz chords, using dub step techniques, all while serenading with his empowering bark. Click the link below to watch the video for "Out Getting Ribs".

BlackBird BlackBird: Summer Heart LP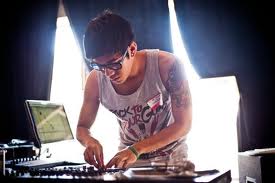 24 year old Mikey Maramag, San Francisco native, is the founder of psychedelic dream pop act Blackbird Blackbird. Blackbird Blackbird not only impresses with fantastic tracks that posses shimmery textures and ambient electronics, but have also put out some visually pleasing videos to accompany. Summer Heart is pretty and dreamy, echoed vocals and some experimental sampling occurring on tracks. Blackbird Blackbird also continues to dazzle with an enlightening cover of Modest Mouse's "Float On". Click the Link Below to watch the video for "Pure".


Mount Kimbie: Crooks & Lovers


Mount Kimbie, a London duo who when asked in an interview where Mount Kimbie was gave the ingenious response "it's a place inside all of us where buses arrive on time". Like their response, Mount Kimbie are inventive, clever, and genius. Crooks & Lovers was like a religious experience, its blissful ambiance, minimalism, R&B tones, and embrace for organic white noise easily made it one of my personal favourite albums. The tracks off Crooks & Lovers are bass centered, but not in an overbearing sort of way. At times Crooks & Lovers is bubbly, with phased belled tones, reverberated guitar chords, vocal samples that yelp as they're looped and synthesizer sweeps that make it all feel like some heavenly trance. Click the link below to watch the video for "Carbonated".

Parachute Youth: Can't Get Better Than This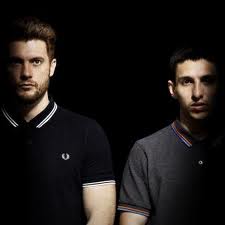 Australian duo Parachute Youth met by chance, moved to France, and started creating some fantastic tracks which got them instant recognition from their contemporaries and labels. Their brand of electro is reverberated and melancholic. The beats on Can't Get Better Than This pulsate, as echoed vocals send you on ethereal ride. The duo's soundcloud also features another stunning release called "Awake Now", we hope to see great things from these aussies like fellow electronic act Cut Copy. Click the link below to watch the video for Can't Get Better Than This.

Ital: Hive Mind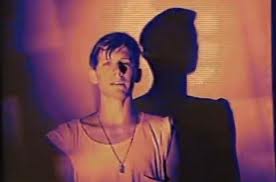 Daniel Martin-McCormick, or Ital has been on a vast amount of musical journey's from being in a hard-core punk band, to being a disco revivalist, to morphing house and creating his own sub-genre. Ital creates headphone music, The Guardian describes it as "dance music you can think to". It's dark, loopy, with spacey glitch scapes that wrap around you. Ital's do it yourself production even drove him to feature cymbal sounds that he himself made with his mouth, talk about inventive. Click the link below to take a listen to Ital's tracks on soundcloud.

Alpine: Zurich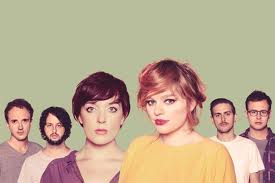 Alpine is a six piece indie pop band from Australia. The bands brand of eerie indie sounds like a rare The XX/Lykke Li mash up, nonetheless its just the thing indie pop needed to make become relevant again.  Breezy vocals, shadowy synths, and melancholic melodies are what make this six piece aussie band so great. It's lush pop and Beat Magazine could not have been more right when they stated "Twinkling compositions of dreamy indie-pop performed magnificently". Click the link below to watch the video for "Hands".