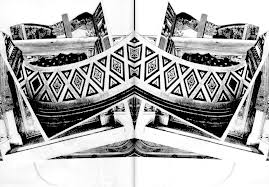 Six producers worth their salt is a weekly column which features six relevant, up-and-coming, under-exposed, or disruptively innovative musicians in a particular genre-space. Every Friday we'll put together a list of a half-dozen must-listen artists that are – or we expect to be – making waves in the coming months.
England is a goldmine when it comes to finding new producers who constantly show us their version of how electronic music can and should sound. This weeks six producers worth their salt features five brilliant UK based bed producers. I must admit I could not go a week without mentioning a Canadian, as Canadian artists have been doing pretty well in putting themselves on the map. My Canadian pick for this British invasion is the most glamorous bedroom producer to emerge from Toronto.  
First on the roaster are dynamic duo Picture Book, they are multi instrumentalist brothers who prove talent runs in the family. Also featured is Floating Points, a mad scientist; mad as in he creates wicked tracks and also happens to be acquiring a PH.D. Dam Mantle, a man who keeps it chill and excels at ambiance. Vondelpark, who is also featured, oozes mystery. Four lads from Manchester called Egyptian Hip Hop restores faith in our youth via their infectious guitar/synth music. Lastly Diamond Rings, a posh Canadian sensation whom I had the pleasure of meeting this past week keeps us on our toes awaiting his follow up album.
Picture Book: Songs About Aimee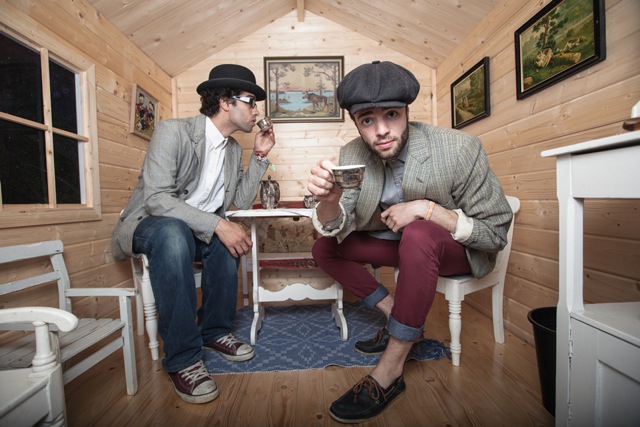 Brothers Dario Darnell and Lorne Ashley are the multi instrumentalist masterminds behind Picture Book. The New York Born duo inherited the gift of songwriting from father August Darnell, lead singer of Kid Creole & the Coconuts and began making a name for themselves after the release of their debut EP At Last. Currently the dynamic duo are based in London and are ready to stun with their release of second EP Songs About Aimee on October 15th. Songs About Aimee is tinted with themes of love and loss as their sweet electronica keep it interesting. Their synth based beats are bouncy, intricately layered and have glorious pre drops slashed throughout tracks. Picture Book has also gained notoriety for always changing it up in their live sets as they tend to remix and rework their own songs. Click the link below to watch the video for "In Our Head".

Co-founder of Eglo Records, PH.D student for molecular genetics, and producer by night, Sam Shepherd is not your average 23 year old. Sam goes by the stage name of Floating Points, which happens to be a computing reference describing a method of representing real numbers, but lets not get off track. Floating Points originally trained in jazz happens to create some sensational boogie house. The ambient textured 2 step beats in the Shadows EP are seriously impressive. His tracks are bouncy, glitched out, and his synths tend to range from under watery to spacey also, there seems to be a bit of play with wildlife samples. Floating Points tracks are just simply delectable and it seems apparent that he is not only a scientific genius but a production wizard as well. Click the soundcloud link below to listen to his Shadows Ep sampler.

Glasgow based Tom Marshallsay or Dam Mantle is a producer who states his "Favourite reason to leave the house is to go and buy records". Spoken like a true bedroom artist. Previous to being a producer Dam Mantle was in a Led Zepplin cover band, while also pursuing a solo acoustic project. Dam Mantle finally arrived in 2009 and since then has been producing 8 bit influenced tracks that have the perfect balance of shimmer, bounce, and glitch. First Wave is quite captivating, filled with lush textures, samples, and ambiance. Click the link below to watch the video for "Not a Word".

Vondelpark: NYC Stuff and NYC Bags EP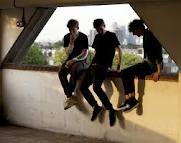 Vondelpark is yet another brilliant bedroom trio emerging from london. Like many of their contemporaries Vondelpark produces sweet, sweet down-tempo. The mysterious London trio released NYC Stuff and NYC Bags in 2011 which was a fantastic follow up to their debut Sauna EP. NYC Stuff and NYC Bags is filled with hazy sonics, fading R&B vocals, and glitched out garage samples. Their slow tempo and washed out atmospheres have gotten them compared to the likes of fellow producer James Blake, but the added twist that Vondelpark brings to their production is some gorgeous misty guitar chords. NYC Stuff and NYC Bags is the perfect 5 track EP to wind down your summer. Click the link below to listen to the EP sampler on soundcloud.

Egyptian Hip Hop: Good Don't Sleep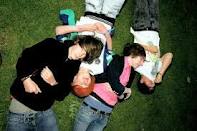 While most 17 year-olds main priority is studying for a-levels or possibly scheming ways to get absolutely lashed at freshers, this quartet from manchester has been keeping busy producing a much anticipated follow up to their debut EP Some Reptiles Grew Wings. Egyptian Hip Hop first stepped onto the indie radar in 2009 with a massive single called "Rad Pitt". Their guitar driven indie pop is truly psychedelic. Lush melodies, woozy vocals, and distorted synths along with dance pop hooks made Some Reptiles Grew Wings an irresistible EP. Good Don't Sleep will be released this October via R&S Records. Click the link below to watch the video for their new single "SYH".

Diamond Rings: Free Dimensional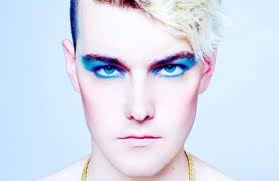 Diamond Rings or John O'Regan is the most glamorous bedroom producer to emerge from Toronto. After meeting him last Sunday at Fashion Cares 2012 I had come to the conclusion that A, I look like a dwarf next to him and B, he is genuinely a great guy. His bold appeal and and blissful electro pop are what first put Diamond Rings on the scene. His first full length album Special Affections was filled with glorious heavy synths, 80's inspired vocals, compelling lyricism, and pop hooks that would get in your head. His follow up album Free Dimensional will be released on October of this year, and I must admit when John O told me this himself I got giddy and assured him I eagerly await its release. Click the link below to watch the video for I'm "Just Me".