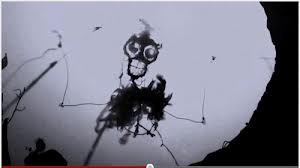 Six producers worth their salt is a weekly column which features six relevant, up-and-coming, under-exposed, or disruptively innovative musicians in a particular genre-space. Every Friday we'll put together a list of a half-dozen must-listen artists that are – or we expect to be – making waves in the coming months
I would like to start this weeks Six Producers Worth Their Salt by thanking Totem for creating a really fantastic Playlist for the column while I was away. He is indeed a Gentleman and a music-curating scholar.
This week's Six Producers will feature an eclectic mix of genres. First on the list is a German trio of youngsters who have been generating a strong following for their unique sound and skill. Also featured a dinosaur king, who not only has a vast knowledge of prehistoric species but, can sure successfully marry elements of different genres. The KDMS, which are also featured are once again proving why disco should be revived. Mafia Lights and Rhye remind us how blissful minimalistic ambiance is, and Lastly Boy Kid Cloud gives up his indie cred to give us a better version of dubstep.
The quaint town of 3000 named Landau in Germany is home to the dynamic trio Sizarr. The lads of Sizarr compose modern electronica, venturing and experimenting with post-punk rhythms, icy synths, and brooding melancholic vocals. Sizarr's brand of bedroom music is truly unique and constantly marries genres such as pop, house, and dance. The haunting vocals, eerie rhythms and skillful synth layering has earned them praise from sites such as The Guardian and Musikexpress. Sizarr's brand of icy electronica truly excites listeners in awaiting a full length LP.
Click the Link below to watch the video for "Boarding Time".
20 year old Brighton based James Berkeley, or King Dinosaur entices with his eclectic 2-Step bass music. His names originates from an obscure 1950's movie and his music is bouncy with shimmering sonic textures. King Dinosaur excels at drawing influence from elements of different genres and delivering a blissful final products that possess ambience , twitchy rhythms and ethereal melodies. After masterfully creating some mixes for the site mixcloud, King Dinosaur is set to release, what will most likely be a stunning EP on September 23. Click the link below to watch the video "The Night".
The KDMS: "KinkyDramas & Magic Stories"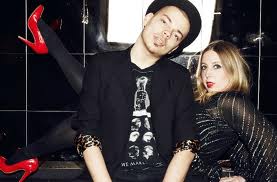 The KDMS are a duo which consist of Max Skiba and Kathy Diamond. Together they recreate lush disco with an electronic funk to it. The KDMS keep their bass slappy and enchant with their rhythmic guitars, all while Kathy impresses with her soulful vocals. The Duo gained praise for their stellar remake of Madonna's "Give me all your luvin", putting th original to shame, they continue to impress with their uber cool LP Kinky Dramas & Magic Stories.
Click the link below to watch the video for "Circles".
Mafia Lights: "Spiriting/West"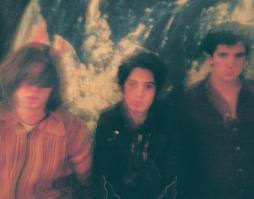 Bedroom production trio Mafia Lights, who are from Surrey, UK, create some blissful atmospheric electro pop. Mafia Lights is not the only talent to emerge from the town of Guildford, Surrey, acts such as the much acclaimed disclosure and amusement also hail from what seems like a heavenly factory for bass acts, it seems surrey is a definite hot spot for talented producers. Mafia lights tracks start off airy light and as they ascend guitars are gently strummed, echoing vocals are heard, and 2-Step beats skitter. This melodic synth pop produced by the trio is slick and ethereal.
Click the link below to check out Mafia Lights tracks on soundcloud.
Rhye are a mysterious duo, who got together in Los Angeles and started creating slick sophisticated electronica. Rhye's tracks are ambient and minimalistic, the cooing vocals, velvety chords, R&B beats, and light funky electronic rhythms really make The Open EP delicate and beautiful. Rhye's lyricism evokes feelings of deception and melancholia which is the perfect combination for the vocalists soulful voice. Pretty Much Amazing refers to Rhye as "A hyper-confessional, intimate, fragile slow-burner".
Click the link below to watch the video for "Open".
Boy Kid Cloud: "A Better Version of Me"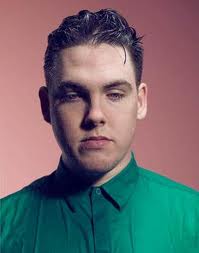 Boy Kid Cloud, also known as Darryl Reid is Leicester's gift to Dub-Pop (Dub-step with elements of electro pop). The 22 year-old was previously making alt girls panic while he sang lead vocals in an indie band called These Furrows and has since then ventured out on his own creating bassed out electronica. Boy Kid Cloud has a talent of using dubstep beats and wubs, while having electronic bouncy melodies, and then has us glance at bits of 80's pop all in one track. This sweet electronica is sugar coated with some sweet anguished falsetto vocals done by Boy Kid Cloud himself. The Guardian have said that Boy Kid cloud sure can "Combine mayhem with melody".
Click the link below to listen to A Better Version of Me on Soundcloud.