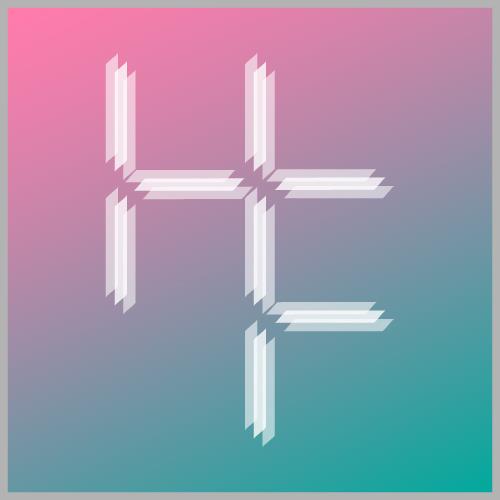 Introducing:
Hissy Fit (Montreal)
Facebook
Soundcloud 
With a fresh new release on one of Canada's premier bass music labels, Aufect Recordings, I thought it was prime time to take some time to talk Montreal's Hissy Fit. Originally from Newfoundland, Hissy Fit has been on the steady production grind for quite some time, but the last two years have seen him carve out quite a space for himself.  Luckily he had the time to answer a few questions I had and shed some insight on himself and the development of this latest release.
I Love Bass Music: How long have you been producing?
Hissy Fit: Oh god. An eternity and a half.
ILBM: What has been your favorite spot to play?
HF: I really like playing ChooseUP @ The Brain in Hamilton. Partially because I like the bar – they make an amazing Amaretto Sour with organic grapefruit juice – but also because I get to put on my dancefloor philosopher hat when I talk to Jon, the promoter. We have a shared love of cheesy pop – I think I was the first person to play him Gagnam Style, which I'm particularly proud of.

ILBM:  When did you make these tracks? 
HF: Buried I made probably 5 months back, as the weather was getting warm. There's nothing like summer to make me break out the 4/4 kicks and make vocal tracks. Then Heat Wave was written at the end of July. It was so ridiculously hot in my studio. I remember Danielle and I would be writing and recording and we'd have to shut the window and turn off the fan for the vocal takes, then as soon as we were done, it was fans on full blast again! The lyrics are all about that middle of summer heat, when you're just trying to cope during the day and going out and partying at night, coming home as the sun is rising.

ILBM:  How was it working with a vocalist on 'Heat Wave' versus using samples?
HF: You really can't beat a great vocalist. I sang the male backing vocals on Heat Wave and while I know how to work with my voice, it's kind of distracting to do both the singing and recording/production at the same time. Especially since I constantly battle with Logic's take recording system – I find it horribly unpredictable and frustrating at times. 
So while Danielle ended up doing a bunch of takes, she didn't really *need* to – her first take sounded great. Mainly we wrote so fast, though, that a week later she came back and we made some tweaks just to make the whole thing a bit more coherent on a songwriting level.
When you work with live singers/players, though, it's always going to take a bit longer. Buried probably took an hour to do all the parts, then a further couple of hours to make an arrangement, which is super-simple, and add in the little cuts and details. There's not that much of that, though. It's a really straight-forward tune.
ILBM:  How did you pick the remixers? 
HF: I've been info HxdB's stuff for ages and when he got back that he dug the original, and I needed some remixers on board, I pretty much couldn't *not* ask him. Luckily he went for it and did a corker. Reilly Steel was Aufect's suggestion. I'd actually met him in San Francisco but I hadn't heard his music at all at the time, which is a shame, cause it's great. Jeff (Bassmynt) I'd met before and we'd talked briefly about collaborating but it wasn't until another remixer pulled out that Patrik suggested him and I said yes pretty much right away. He's the pinch-hitter of the Aufect extended family.
ILBM: What is next for you in terms of releases and shows? 
HF: I'm trying to line up some west coast shows: Vancouver, Portland and San Francisco. That won't be until January though. Until then, only my hairdresser knows for sure. Release-wise keep an eye out for a tune with Sylvermayne out of Toronto, a split EP with Columbus, Ohio's Funerals, and the Montreal Bass Culture compilation, coming out on Pointé next month.
And as a special treat. Here is a free download of the HXDB remix of 'Buried'
Hissy Fit – Buried(HxdB rmx)_Master
Bonus: Some of my favorite tracks from the last week…
How To Dress Well – '& It Was U (Avalon Emerson Cybernetic Edit)

C.Z. – 'Sky Dive'

Cloud 9 – 'Do You Want Me Baby' (Dusky Remix) 
Rommek – 'Pheasant'

Lunice – ????

Romare – 'The Blues (It Began In Africa)'

Trimbal – 'Confidence Boost' (Harmonimix Remix)

Zodiac ft. Jesse Boykins III – 'Come'

Daphni – 'Light'

Bicep – 'Getcha Boi'

As always, For more tracks like this be sure to follow my Facebook Page and Tumblr.