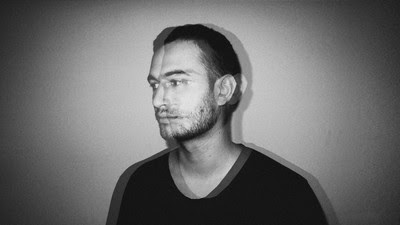 Introducing: 
Deebs (Toronto)
Soundcloud
Facebook
 
Over the last year Deebs has turned quite a few ears with a number of remixes and originals that demonstrate an attuned ear for interesting vocal phrasing and the ability to craft raucous, party pleasing, 808 infused, dancefloor pleasing rhythms. With remixes out on Paradisiaca and Pelican Fly, and with an EP coming out on the latter shortly, an exclusive mix for Scion Sessions, and a show schedule thats quickly filling up, Deebs has been very busy lately. So when I saw that he teased a photo of a private Soundcloud link of a Danny Brown remix that he was working I was definitely intrigued. Fast forward a few days later, and Deebs has been nice enough to share it with the public. Deebs' remix of 'The Black Brad Pitt' by Evil Nine and Danny Brown takes the original and sends it into outer space  via some laser smoked 808 drum patterns, and flips the "Waaaa/Whoaaa" vocal sample that TNGHT used in 'Easy Easy' into a cascading waterfall of blazing triumph.

Here are some other choice cuts from Deebs 



BONUS: Some of my favorite tracks from the last week…
Dehousy – 'FK Dat' (Mike G Remix)
Club bass with some Baltimore  flavour


Breach & Midland – '101'
Forthcoming on Breach's Naked Naked imprint

Brandy – 'Put It Down' (Kingdom's Chris Brown-Free edit)
Kingdom knows what you were thinking, and he delivers!

Various Artists : Special Characters Vol. 1 : Soukouch Ethnik
Compilation teaser of 12 World Bass Music citizens united under Soukouch Ethnik's flag.

French Fries – 'Mother French'
Ghetto house with a French twist. Careful with that vocal sample…It WILL get stuck in your head.

Aquarian – 'Motherisk'
Brooding techno with an unrelenting pulse and amen breaks to give it that extra push.

Falcons – 'Team Supreme'
Trap with style. So wavey, and tasty. 

 Bicep –  Feel My Bicep Records Trailer – FMB001
The blog turned label unleashes 3 house anthems and one of the best teaser videos to come out all summer.

For more tracks like this be sure to follow my Facebook Page and Tumblr.