Hello world of Salacious Sound. My name is Harrison and I run a website and Facebook page called "I Love Bass Music". We cover everything from House to UK Funky to Dubstep to Trap to Garage to Juke to Techno to Hip Hop… if it's got a fat low end that pushes the frequencies with decency then we're about it. It's pretty much a stream of consciousness in musical form as dictated by my daily plunges through the depths of the internet…aka A music blog.
So if you want a steady stream of tunes from the world of 'bass music' be sure to follow it. Because of the fast paced nature of the site and Facebook, I don't really get to do extended looks at artists or releases. Thankfully, the cool dudes at Salacious Sound have been generous enough to provide me an outlet for my musical ramblings. So here is the deal, once a week I am going to present to you all an artist/label/release that I feel deserves some extra attention. Then, I'm going to share a collection of 5ish tracks and releases that I've found over the course of the past week that stood out. Now, enjoy!
Feature: EXETER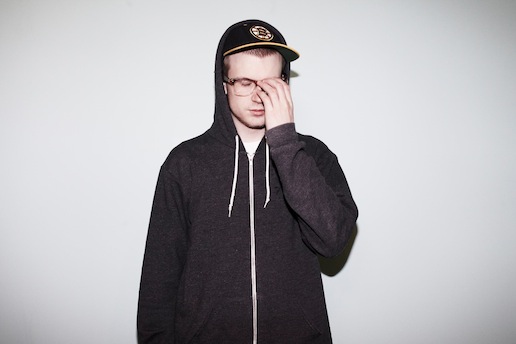 Based in Toronto, Evan Doyle aka Exeter, is an alumni of the Red Bull Music Academy Class of 2011 and produces a fusion of the melodic sensibility of hip hop and the pulsating rhythmic structure of techno which Exeter has himself aptly described as "hip-techno".  I first became aware of Exeter when I heard his track 'Games'. It's playful, cartoonish quality whimsically laid out the light attitude of the track, but what really pulled me in was the drum programming which cuts through the mix in dramatic fashion and draws the listener in by sitting slightly behind the melody of the track.

Exeter's back catalog also boasts a healthy selection of remixes too. Ryan Hemsworth, Nouveau Palais, The Dream…have all been given the Exeter remix treatment. However, it is his remix of 'Jasmine' by neo-soul crooner Jai Paul that I find myself continuously returning to for repeated listens. Refraining from going with a steady 4×4 beat, Exeter supplements the original song with heavily shuffled syncopations. On top of this he adds a healthy dose of filters and neon synths that gently shift around the melodic structure of the track so that it feels much more ethereal and spatially aware than the original.

And, a little something special and exclusive for you all, Exeter sent this bootleg over that he did of RL Grime's 'Amphibian' and R. Kelly's 'I'm a Flirt'. Perfect for both filling the dance floor and catering to the late night couch crew, this bootleg is so potent it's liable to get someone pregnant. Don't say I didn't warn you.
Exclusive Free Download:
RL Grime X R Kelly – Im A Flirt X Amphibian (EXETER Bootleg)
Now, aside from his production skills, Exeter also has one of the most engaging and exciting live sets out there right now. It's a fusion of live performance and dj'ing that involves Exeter playing a mixture of his own tracks and tracks from other producers, deconstructing and re-contextualizing everything into loops and phrases, and laying down percussion lines live via his trusty Akai MPD pads. If you get the chance, I highly recommend seeing this dude in action. You'll be sweating from just watching him work.
Scores from the last week…
Life Crushed – Favored III Compilation
The Seattle based blog unleashes 18 tracks from across the bass spectrum. Visit them here.
Tracklist (Song – Artist)
86 – Fractals
Obvious – Anthony Ellect
Groove – Stranger
Cold Sweats – Ahadadream
Holly Would – Arapaima
Lacuna – Medla & Lohko
Thermos – Harry Lawless
You Say – Mosis
Pips – Fourth State
Telling You – Zöö
Lunacy – Lateral
Pistachio – Ka
Hurry Up and Think – Underscore
Pheromone Groove – Kongoko
No Reason – Happa
Boowaa – DES!MAL
Nosferatu – Liar
We Did – Twin Empire
Infinite Machine – 1st Year Anniversary Comp
Celebrating 1yr since their launch, the MTL based labels compilation is their first and hopefully not their last. Visit them here.
Lane 8 – 'Dusty'


Kill Frenzy & Sacha Robotti – 'Go To The Mo'

Lunice – 'The Good Kids'