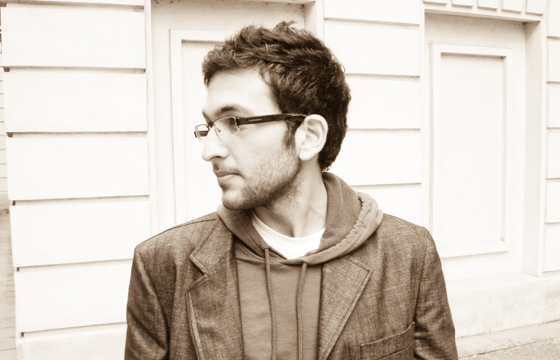 A personal favorite of mine, Behdad Nejatbakhshe,  also known by his producing name Uppermost, has just dropped a new single for free download.
Delivering a very abstract feel, "Dream Colors" doesn't disappoint. And not unlike his recent album Action features some ripping electro beats, reminiscent of Wolfgang Gartner's "Illmerica" but with an Uppermost taste to it.
Behdad tells us this is "a little track to listen to when you're walking in the snow, going to bed, waking up, traveling.."
Check it out, and watch for it on his upcoming EP 'Life Is A Fight' dropping on February 27th.
[wpaudio title="Uppermost – Dream Colors" url="http://www.salacioussongs.com/files/Uppermost – Dream Colors.mp3″ dl="true"]
More on Uppermost
His recent electro house album Action blazed up Beatport not too long ago, and a notable remix is of Dj Jesus Luz's  "Around the World".
Also here are his thoughts on music, fame, and money in the music business.
"Maybe it'll be unpleasent to read but this needs to be said for anyone who wants to understand 'Uppermost'. My goal isn't money. Look around, how the ultimate money making goal destroyed every single part of creativity, art, inspiration, plurality, in one word humanity, and made each of us live in the illusion of freedom, while we're all completely constrained, separated. We need to find one another again, create and give rise to what we share together.
– Behdad "Uppermost"
This is one producer I truly respect.