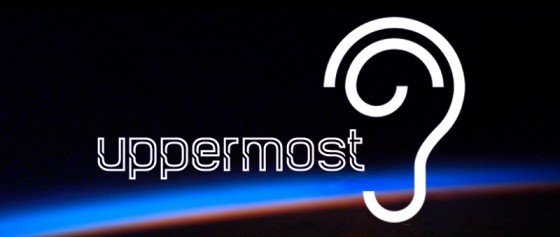 For some reason or another, Uppermost's popularity has remained at an underground-ish type cult level. If anything, I think it's due to the Parisian's very laid back and humble demeanor you wouldn't suspect from a producer of his caliber. The people who know of him and his music evangelize him (as I have constantly), and he is only now starting to emerge more as a big time up-and-comer.  If you check out his SoundCloud account, you can find his huge collection of songs that vary from electro house to dubstep to tech house to stuff that sits between and defies genres… and in my opinion, has has a strong mastery of them all. (He also graciously puts almost every song he's made for download from his MySpace at 320. Insane, I know.) There's just something about his production/compression techniques that makes a ridiculously full sound that can't help but steal everyone's attention; and I've yet to really hear elsewhere.  He's very open about his admiration for Deadmau5 and you can definitely hear the influence, but I think he's going to eventually supersede him when it's all said and done. I've said this before, and many have called me crazy for it, but this guy is producing banger after banger at an alarming rate and only getting better. Listen, watch, and see.
Here's a small collection of what I feel represent his mind-blowing diversity and quality. Forget listening to these with earbuds, they wont even come close doing these justice. Some of my other favorites from him include 'Pwnage Method', 'Cake Shop is Dope', 'Hey Charlie', 'MSOT', 'This Version'….  I seriously could keep going for quite a while.
He also just recently put out a new EP called "Mainstreaminization" that I highly suggest you check out and purchase from JunoDownload.
[audio:DJ Jesus Luz – Around The World (Uppermost Remix).mp3,Uppermost – Heart Rate.mp3,Uppermost – Keep it 100.mp3,Uppermost – Photoelectric.mp3]