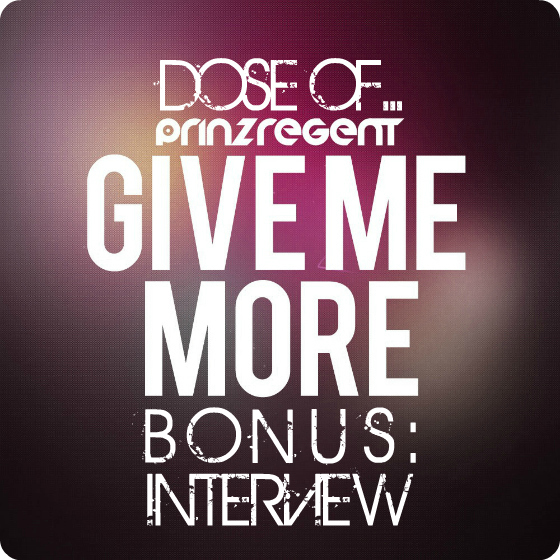 Can anyone guess the age of this fellow, Prinzregent? Mid 20's you say? Guess lower. Late teens you say? Guess lower. This tween is but a mere 14. The spirit and energy that surrounds us is inspiring the young – and the very young at that – more and more. Joshua here has a god given talent and at a tender age of 14 his destiny is bright, and i do mean bright. Josh, congratulations for what you have accomplished thus far, really. With his birthday being around the corner in February it makes you wonder if he will be rocking out beside the likes of Avicii on that day. It could happen at this rate. If you are wondering what his Germanic artist name translates to in English, Josh says that his artist name stands for a man who leads the government affairs as a representative for a prince when he isn't able to work. But the real reason why he chose the name was because he lives on the Prinzregenten street. Friends, if these words can't sway you enough I always like to let the music to do the real talking, so listen on! But first, here's a concise and brief interview with the kid…

Prinzregent Interview
ReySon
You're 14 my young man, ONE-FOUR! So bloody young, how do you feel? When did you first download a sequencing program?
Prinzregent
How do i feel? Good Question, I feel great with some occasional setbacks. It's hard to cope working on music while studying for school. I downloaded my first sequencing program when I was 13, it was FLStudio.
ReySon
Where do you live and what do you like to do in your spare time when you're not producing these masterpieces?
Prinzregent
I live in the really beautiful city of Munich, Germany. When i am not producing I mostly listen to music from other artists or simply meeting friends, mix with them and so on.
ReySon
What do you see for yourself in the future? What would you like out of life?
Prinzregent
What i really want to do in life is just keep making music and DJing in my life. I want to become bigger and better out of every track I produce and every mix I create so that I can share great music with big crowds.
Support Prinzregent on
Facebook | SoundCloud | Twitter

Remember, until Jan 31 every "Like" on my Fb page results in a .50cent donation divided between Oxfam, Save The Children & The Salvation Army. Change the world!
Cheers,
Corey