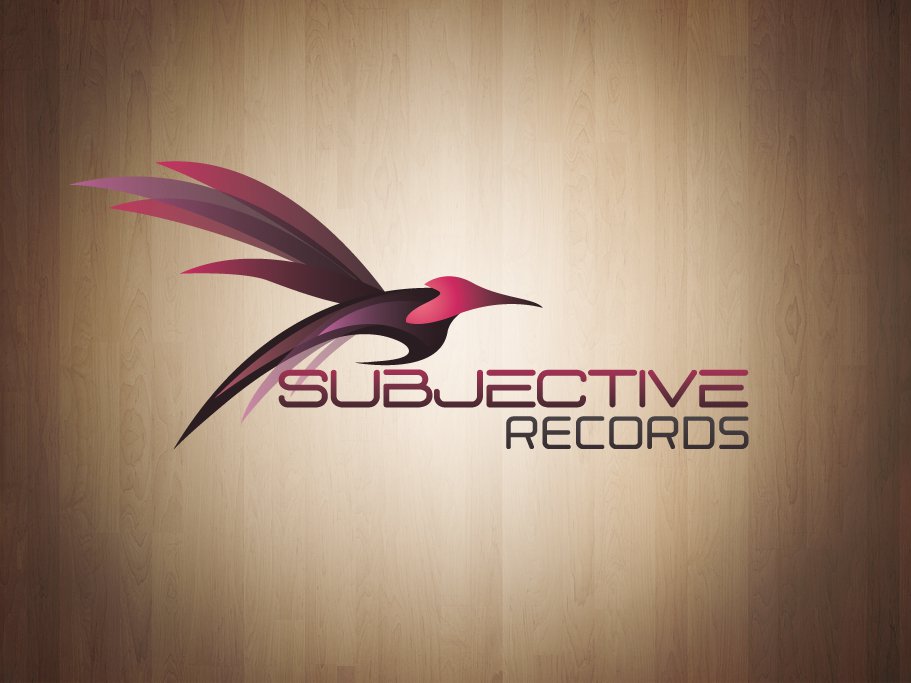 Cory Tselikis, aka EE2 (Energetic Elements Squared), is a 31 year old Chicago based producer currently vibing out massive waves of sound around the globe. Here's what EE2 had to say to us when we caught up with him…

SoundCloud | Facebook | Website

ReySon
So how long you been in the game – producing?
EE2
Well I started as a Dj for a long time and used to spin mostly in downtown Chicago, from 2002 and on. I came to a point in my life in about 2006 after i was married and decided that I needed a new high in life, and being a dj just wasn't good enough for me. I have always had a passion for music since I was a kid, so a started producing around 2006, nothing serious. In 2009, i really started to get serious with it, and then last year i seemed to had found my sound.
ReySon
Do you have any musical background or knowledge of any musical theory and all that jazz?
EE2
Not exactly hehe. When i was younger i took band and it didn't work out. Most of my family is talented in some way and I have always had an understanding of music. I can hear a song and reverse engineer it in sort of a way. Most people would say i'm a natural.
ReySon
I hear ya dude…it seems more and more artists are breaking through the same path. I say toss the musical textbooks out the window and listen to your heart. What would you say are your major influences?
EE2
Enigma, Deadmau5, ATB. There is a bunch of people who im influenced by, but really, Enigma (Micheal Cretu) is one of my all time favorite producers. Then well Deadmau5 came along…He is a sound design genius, and I would love to study his methods of music.
ReySon
Choice excellent my friend! …and wouldn't we all! I have a few close producing friends of mine that would give their right nut to step foot in his futuristic studio. What type of gear you rocking yourself, for production and dj'n?
EE2
I do it all in Ableton. 100%. Work in the studio on the comp, then i take it with me on the road sometimes. MAudio Profire 610 interface, Dynadio Bm5a MKii's, & MPK keyboard.
ReySon
Decent mate! With all the gear going on, you have anything in the works at the moment?
EE2
Yes, I have a new project! I haven't really given it a name yet haha. Im always coming up with new material as often as I can. Right now I'm also possibly going to be working with Roger Sanchez! He tweeted at me to send him my latest tunes. He wanted to check them out for his label Stealth Records!
ReySon
Wow, epic stuff man! You'll be in the electronic big leagues in no time! haha. The guy is actually totally down to earth, i met him at WMC last year as a panelist for a seminar and he told everyone that he personally listens to each and every track he receives.
EE2
Ya, I've been sending him my tunes for a long time now, and the other day he finally wrote to me…"Hey, r u the EE2 that's been sending me trax? LOVE the tunes!"
My dream is to make it musically, and to help make a change in the world.
ReySon
Totally rad! Our goals aren't aligned too far apart my friend. What else do you have behind the curtains?
EE2
I also have my own personal label that i've been slowly adding new artists to. Subjective Records is about 1 year old now.
ReySon
Right on, looks like you have your plate full! Do you have any goals set in place for the future?
EE2
Man, I will tell you, one of my goals is to shake Joels (Deadmau5) Hand. When I get to that point…well…
ReySon
Dude, move to Toronto, ill make it happen, hahaha.
EE2
I LOVE TORONTO!!! My wife and i have family there. I'll possibly be visiting at the end of the summer!
ReySon
No way! Perfff! Well shit bro, drop me a line if you do! …You mentioned your wife, do you have any little fellas in the mix (kids)?
EE2
Likewise, if your in Chicago area! Haha funny you ask, YES! My first one, due end of September, 1st week in October! So that's my goal as well, to have something that my kids can say, my dad was so and so and be proud. I want them to have something when they grow up.
ReySon
CONGRADS! That's unreal Cory, truly unreal! I can really respect that. I wish you and your newborn the very best! Are you gonna get the little fella spinning on decks as well?
EE2
HELL YES…boy or girl!! I will plant all the right seeds in the right places for them. We dont know what this one is yet. We wanted the first one to be special, and a surprise.
ReySon
Hahaha, Im gonna do the same when i have kids, regardless of gender. You have any names picked out yet?
EE2
OMG lol. Come on now, I'm half Greek half Polish, and the wife is Italian. Can you imagine how large she made that list, for christ sake??? There is like 80 for each gender, and she wants me to pick 1 of each, lmfao.
ReySon
Jesus!! Stick them all in a pot and random pick. But first put DJ in front of all the names and see if it rolls off the tongue nice and smooth. lol. Anyways dude, im sorry to cut this short, but my flight is actually about to board. Ive just been waiting at the airport about to head to EDC in Vegas, haha. We will definitely keep in touch! Whenever you polish up the batch of fresh choones, toss them our way!
EE2
Of course man, I appreciate the interview and feedback. it means a lot to me, and my fam. Im glad we got in touch, good things can only move with music! Have a safe trip, and please have some alchi on me haha
ReySon
The pleasure was all mine. And thanks dude, the alchi wont be an issue, lol. Take care, and keep positive!


Nenna Yvonne – Go Around (EE2 Remix) by EE2
Bad Boy Bill featuring Alex Peace – Everybody (EE2 Remix) by EE2
EE2 – It Is what It Is by EE2
Sami Saari & Timo Juuti feat. Laura Shea – Come To Me (EE2 Remix) by EE2