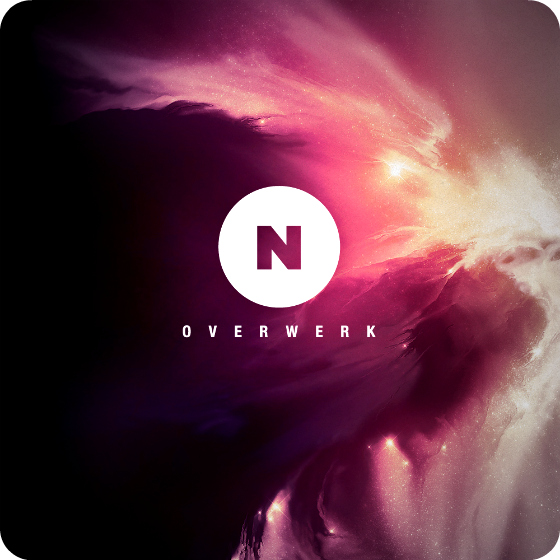 MO-month has grinded to a halt and just around the corner is the holiday season kicking it into consumerism high gear. Overwerk being ahead of the curve decided to drop a premature gift under the tree this year. Overwerk's "The Nth EP" is available gratis! Scott free boys and girls! Your christmas budget just shrunk a tiny bit. Download the EP FREE HERE! Overwerk is throwing a lil wee brew-ha-ha in celebration of the EP. Catch Overwerk at Cobra Toronto this December 2nd for The NTH Release Party. In addition, down far below you will find my top 3 fav tracks from the EP – in no particular order.


Support OVERWERK on Facebook | SoundCloud | Twitter
EP At A Glance:
From kick start to end track the EP seems to have a new-age Daft Punk vibe with a touch of Avicii-esque major chord sounds. The EP is stuffed with jagged, see-saw basslines and zippy sounding samples that make sure your hooked onto the bait tight! Cinematic orchestral leads and breakdowns provide a warm and comforting ride throughout this 1980's arcade video game soundtrack. Lastly, the male vocals on Paradigm add a refreshing element to the EP, considering the EDM industry is over-saturated with female vocalists. Thank you Overwerk.
Artists That Pop To Mind
Le Castle Vania
Daft Punk
Avicii
Van She Tech
The Disco Villains
Cazzette
Grum
Computer Club
DatA
Ratings
Structure: 4/5
Flow: 4/5
Originality: 3.5/5
Support OVERWERK on Facebook | SoundCloud | Twitter
Paradigm ft. Nick Nikon – OVERWERK by Paradigm Records
The Nth º – OVERWERK by Paradigm Records
Alive – OVERWERK by Paradigm Records
Support OVERWERK on Facebook | SoundCloud | Twitter