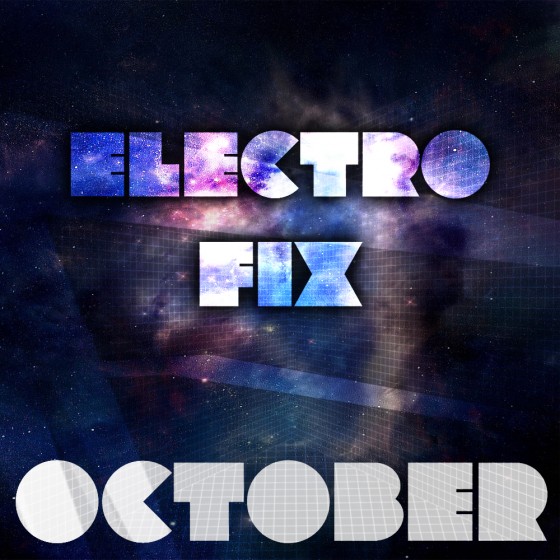 Well, hello everyone and welcome to the monthly edition of Electro Fix. I'll break down to you some picks which need to be heard by the electro connoisseur.
5. Topher Jones – Brohammer (Nari & Milani Dub Remix)
Following the success of "Atom", Nari & Milani gives us this powerful song. The original song isn't that bad, it was actually released under Skrillex' label OWSLA, but this remix adds a little touch of acid mixed with heavy electro synths.
4.OVERWERK – Signal
After releasing a bootleg remix for Wolfgang Gartner, Overwerk attracted some attention from electro listeners. Heavy distorted riffs became his signature sound, and after releasing a free EP, Overwerk gives us Signal (for free). This guy deserves some support.
3. Alvaro – Make The Crowd Go
Already touted by the likes of Tiesto, Hardwell and Bingo Players, Alvaro releases this punchy electro fix under Spinnin' Records. The song starts by insisting on "making the crowd go", when all of a sudden this bomb explodes with an unexpected bouncy drop wich you will definitely enjoy.
2. Monsieur Monsieur – Arym (Original Mix)

As any other Bromance release, we can expect nothing but pure dark electro madness. The song sucks you in from the first buildup, and releases one more time with a combination of majestic arp stabs and a heavy kick.
The other song on the Bromance #5 EP comes from none other than Jacques Lu Cont, who recently remixed a song for the latest The Killers album, Battleborn.
1. Wolfgang Gartner – Love & War
Wolfgang Gartner is an obvious reference / inspiration for any electro house producer.
The Mixdown
DOWNLOAD (Right Click Save As)
Here is a 1 hour mix I did including my monthly picks, and some other tunes I consider worth listening to:

Tracklist:
Boys Noize – This Is What You Want
Deadmau5 – Superliminal
Franz & Shape – Acid One (DJ Pierres Afro Acid Remix)
Modek – Donny (Original Mix)
Volta – Keyboard 47 (Dunjinz Remix)
Monsieur Monsieur – Arym
Harvard Bass – Plex (Ego Troopers Remix)
Topher Jones – Brohammer (Nari & Milani Dub Remix)
Alvaro – Make The Crowd Go
Steve Aoki ft. Polina – Come With Me (Jidax Remix)
Wolfgang Gartner – Love & War
Clockwork – You Used To Llove Me (Kaskade, Dada Life Vs. Calvin Harris) w/ Touch My Shotgun (Zedd vs. Daft Punk vs. Busta Rhymes)
Owl Vision – Moloch (KATFYR Remix)
OVERWERK – Signal
Swedish House Mafia – Don't You Worry Child (Extended Mix)