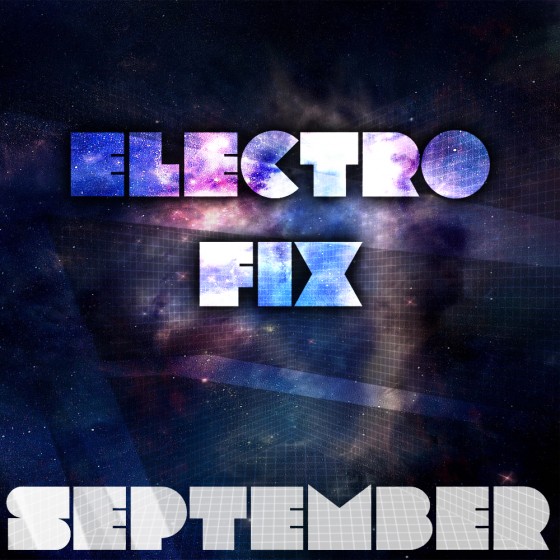 Hello everybody, it's me again! Presenting the monthly edition of the brand new "Electro Fix". Today I would like to present a couple of tracks that have been buzzing in my head lately.
#5. Knife Party – Sleaze (Lost Boys Remix)
This is the first time I listen to Lost Boys, and I think their sound is really Knife Party'esque. So making a remix for the british couple would make perfect sense, don't you think? Here, give it a listen, and support these guys on Facebook.
#4. D.I.M. – Mariachi
D.I.M. has been always a good reference for electro music, he has been here since the beginning. From his latest EP on Boys Noize Records, ladies and gentleman, I present to you: "Mariachi"
#3. Autoerotique  feat Marissa Jack – Roll The Drums (Clockwork Remix)
This song is special because of two things: Autoerotique and Clockwork. The sound that comes up when Clockwork remixes Autoerotique is a perfect fix for any electro lover, this might even resemble Congorock for some of you. Be sure to grab the whole Remix EP including tracks by Felix Cartal and Torro Torro.
#2. The Bloody Beetroots – Rocksteady (Gigi Barocco Remix)
This remix is just mind-blowing, Bob himself played this remix at Tomorrowland. At first glance, I thought it was a Knife Party Remix, but then after some research, I saw it came from Gigi Barocco and I just felt in love with it, take a listen:

#1. Dada Life – Feed The Dada (Original Mix)
THE MIXDOWN
Ok, so here's a mix I made for all of you guys, I included all of these previous songs in it, hope you like it and I would love to hear your feedback!
Electro Fix September (Right click, Save Link As…)
Tracklist:
Knife Party – Sleaze (Lost Boys Remix)
Boys Noize – XTC (MMM Remix)
Dog Blood – Next Order
AutoKratz – Splinters (Modek Remix)
Keith & Supabeatz – Grip (Modek Remix)
D.I.M. – Mariachi
Harvard Bass – Bugged (Original Mix)
Autoerotique feat Marissa Jack – Roll The Drums (Clockwork Remix)
Clockwork – Titan (Original Mix)
Dada Life – Feed The Dada (Momillo Edit)
The Bloody Beetroots – Rocksteady (Gigi Barocco Remix)
Jack beats – Hooligans (Original Mix)
Peacetreaty feat. Anabel Englund – In Time (Original Mix)
Digitalism vs Tommy Trash – Falling (Digitalism Original Version)