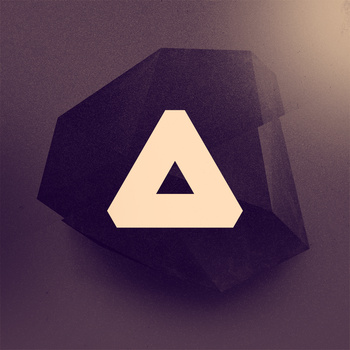 He has returned! A year after the release of his first EP, 23 year old Edmond Huszar is back with his second foray into Electro House. His first EP made quite an impression on me, and his distinctive style of production has stuck in my mind this whole year as I awaited his new work. He has the entire EP up for download on his site, in various forms of high quality music file, and you can pay however much you want, with no minimum. Grab it here!
The first track on the EP is called "Daybreak", and is a perfect introduction to Huszar's style as an artist. He uses a lot of high, vibrating chords and classical synths, and blends it all together with a beautiful arrangement of echoes and background melodies. With a wide range from distorted to clean sounds, Daybreak is the kind of song you're showing to your friends for weeks.
The second song, "Relapse", focuses a little more on the edgy side of OVERWERK; a lot more of the song is spent on distorted synth patterns and chords, with the 4/4 beat pounding away in the background, than on his more melodic side. I personally enjoy the quality and straightforwardness of the production, but it doesn't quite have the same charisma.
"Signal", the third tune of the EP, is even more of a venture from the OVERWERK of the past. With a noticeable Acid House vibe, it shows a new, more mature dimension of Huszar. He nicely utilizes dynamics throughout the song, and manages to create a very nice flow from beginning to end. No two sections of the song are overly similar, as he's constantly shifting instrumentation and effects, but it feels impressively smooth. This track is a great showcase of his talent and ability as a musician.
4th is "Last Call", which brought the EP back into more familiar territory. The vibe of the song reminded me a lot of OVERWERK's hit "Buzzin'", off his first EP, in the way that the synth slides around huge bass sections, and warm chords reverberate during the buildups. Most of all though, the reason it reminds me so much of Buzzin' is because it's just so ridiculously catchy. It's simple, it's fun, and it's perfectly produced. Works for me!
"Night Shift", the penultimate track of After Hours, is the counterpart of "Relapse". It accentuates Huszar's smooth side, and the club-friendly beat and pulsing trance synth demonstrate again the ridiculous versatility of OVERWERK as an artist. He effortlessly moves between hard-hitting and glossy, and never ceases to impress in the melody department. In my mind, he's up there with Dillon Francis in terms of synth mastery; they both belong to EDM school of thought that while tons of bass is great, it's the synth melodies that make the song stand out.
And he saved the best for last. "Waves", the last track on the EP, is a masterpiece of minimalism, while also reflecting OVERWERK's very unique flair. At a crawling 105 bpm, Waves is less of a song and more of a statement. In the two minutes and twelve seconds it took me to listen to the track, I learned more about him as an artist than all of the other tracks combined. It's not overdone, or tailored to fit any stereotype of Electro House, it's simply OVERWERK. And while some of you might (understandably) find it underwhelming, I think it's fascinating.
Truth be told, I think OVERWERK could have done more on this EP. While I appreciate the quality and technique of his production, I think the creative capacity he demonstrates in "Waves" isn't necessarily reflected in all the other songs of the EP. It's the difference between a musician and a technician. I've played classical music my whole life, and what I've learned is that being able to play every note perfectly doesn't make you great. To truly be great, you need to be able to bring yourself into the music, to lose yourself in the details and put your personality on display. If Huszar can learn to channel his obvious talent just a tiny bit more, and not focus quite so much on technical perfection, I think the results will be astounding.
-Icarus