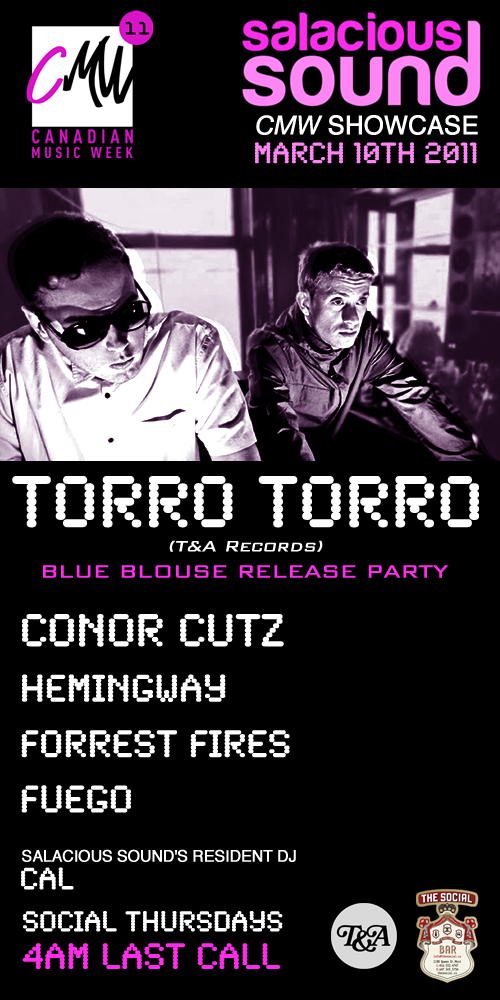 Torro Torro
So maybe you've already heard Torro Torro's latest single "Knockin' Boots". And if you haven't, you should. When released on September 21, RCRDLBL instantly quoted it as being"Unfuckwithable—it is your song at the club. So perfecto, you wish no one else could gyrate to it". Serato's Whitelabel.net distributed it shortly after, and it reached the Top 10 on Turntable Lab the same day. This Toronto duo is on a crazy rise right now, and they're also getting tons of love from their remixes for "My World" by Kill the Noise and "Banger" by AC Slater, dropping soon on Slow Roast/Fools Gold and Party Like Us Records.
KTN dropping My World (Torro Torro Remix)
Their current label T&A Records from NYC is already stirring things up for Torro Torro's follow-up single "Blue Blouse" and supporting remixes are in the works from Zombies For Money, DJ Ayres, and other peers. If "Knockin' Boots" introduced Torro Torro to the world, "Blue Blouse" is going to propel them to entirely new levels of attention. Let's put it this way, it's already premiered on DJ Tiesto's Ultra Radio Mix.
TORRO TORRO – BLUE BLOUSE EP [Mini-Mix] by TorroTorro
Riviera – 40 Thieves (Torro Torro Remix)128kbps by TorroTorro
DJ Cal
Cal just released his latest mixtape, Spring 2011 and it is garnering a lot of attention!! Spring 2011 is a journey through today's various sub-genres of house, full of dubby vocals, funky disco rhythms, deep and techy grooves, and bright piano riffs. It is the perfect mood setter for your next party or subway right alike, and includes several of Cal's current favourite peak-time DJ set tracks that are sure to rock the dance floor!
Conor Cutz
Having emerged from the Toronto underground battle scene, Conor Cutz has held a strong grasp on all genres of music creating his own style of mash-up perfection. From performing in the darkest corners of the earth to erupting fields filled with people into chaos, Conor always holds it down. His high energy style of performance and new school methods of turntablism is what makes him constantly EXPLODE onto his audience!
In the past few years, Conor has had the opportunity to open and work with some of the earths greatest performers/producers including: LADY GAGA, BENNY BENASSI, DRAKE, A-TRAK, MSTRKRFT, CALVIN HARRIS, STEVE AOKI, LMFAO, THE BEATNUTS, DON RIMINI, LA RIOTS, HATIRAS, DJ KLEVER, and many more!
[audio:Candy Coated Killahz – Neon Black (Conor Cutz Re-flex).mp3]
Forest Fires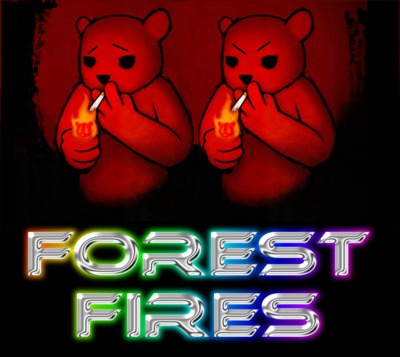 A short mix of some of our favourite beats in honour of Canadian Music Week. Come check us out Thursday @ The Social for the Salacious Sound C.M.W DJ Showcase:
Forest Fires – CMW Mix by DJ CJ – Forest Fires
Hemingway
DEMOS/MIXES by hmgwy