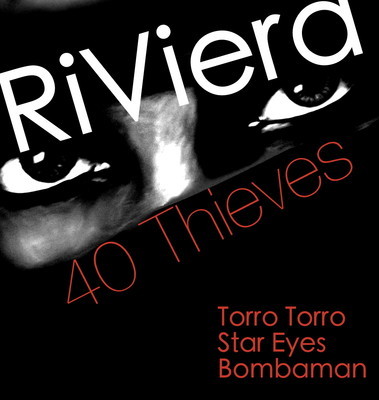 BOOOOOOOOOOOM!!!!!!! … is pretty much the only way to describe the excitement I'm feeling right now.
The day is FINALLY here! Riviera's 40 Thieves is dropping March 5th 2011 on Kinetika Records and the previews are up. After a tough 2010, Riviera is shaking it off and starting 2011 with an absolutely proper release. 40 Thieves is one of tracks that you can tell every part was tended to with great care.. it really shows.
Now as for the remixes, Torro Torro has perhaps outdone themselves. Their drums are absolutely enormous, and the synths.. my god. I can tell already that this remix is going to be everywhere. Last chance to hop on the bandwagon before they're a big deal, people.
Riviera – 40 Thieves (Torro Torro Remix)128kbps by TorroTorro
Bombaman and Star Eyes also support on the EP – check their very fine tracks on the soundcloud page!