Happy New Year! Once again, I'll be digging back into the past 12 months of bass music to bring you my highlights of 2014. Settle in, grab the leftover tequila and let's get our reminisce on.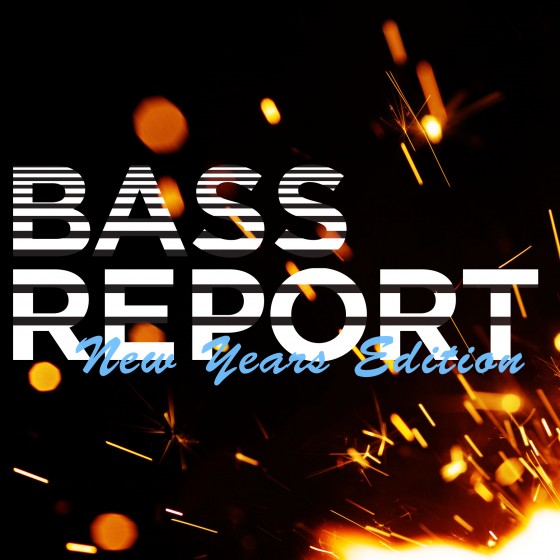 #10 Kill Paris – Float (Wicked City Remix)

#9 Snails X Antiserum – Wild

#8 Elk Road – Hurt No More

#7 Ben Howard – Conrad (Hybrid Minds Bootleg)

#6 The M Machine – Just Like

#5 Phonat – Never (Asa & Sorrow Remix)

 I think these two found the perfect match, remixing the deep dark vibes of the sound design master Phonat to create this beautiful glitchy do-over that could have easily passed as one of his originals. I've been very impressed with the Inspected crew this past year, and it seems they love to collaborate with their own kind. With this level of chemistry, I hope that doesn't change any time soon.
#4 Shift K3y – I Know (Bee's Knees Remix)

Since it's release, this Bee's Knee's remix has been a go-to every time I put together a set/playlist no matter the audience. It's different in a clever sense, and couldn't really be lumped in any one genre category so the dance snobs can admit it's cool, but at the same time is built on a simple enough groove for the normies to get down. As a big Shift K3y fan, I still can't believe these guys one upped the original (in my books) and jumped onto my radar with this infectious release.
#3 Cedric Zeyenne – Feel You

I can't hate on the latest electronic flavor of the year just because it crept into the mainstream, but it's creative tracks like this that keep the deep house world from going stale and have a way of inspiring fellow producers to push forward with their own imaginative takes on the genre. If you haven't noticed over my time here at Salacious, I get a real music chub from songs that hit home on the dance floor, yet still have the emotional content to give you goosebumps alone in your bedroom. House music and electric guitars FTW.
#2 London Grammar – Sights (Andy C Remix)

Seeing Andy C live a month back gives me a little bias here, but who's gonna tell me he isn't still the king of drum & bass? The energetic VIP mix of Heartbeat Loud was up for top ten consideration as well, but those vocals from Hannah Reid of London Grammar combined with just the right twist from Andy C left this remix sitting in that "hum til everyone hates you" section of my brain for weeks.
#1 Lorde – Tennis Court (Flume Remix)

Anyone wanna argue this pick? Flume burst onto the electronic scene in 2012 with his self-titled debut, and hasn't slowed down since. I think it's safe to say of all his work, this remix of Lorde's hit single has seen the most widespread popularity and for good reason. Since the larger than life edition of Tennis Court surfaced, producers have scurried back to their studios to question their entire craft, DJs are still left with musical blue balls not having a release date in sight, and listeners have attacked Flume's Soundcloud upload to the tune of 18 million plays. Top that.
*Late Night Special*
NΣΣT – Pretty Girl

– StatiK