Sooooooooo I couldn't help myself and included a heap of new trap tunes this week. They were all so good. I didn't plan for this. I'm not sorry.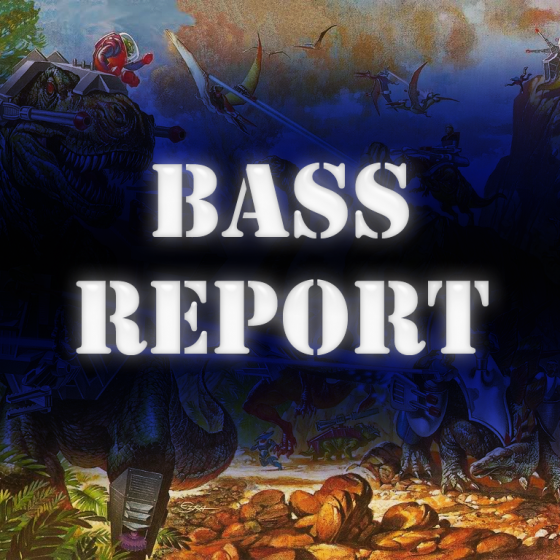 #1 Au5 & Fractal – Halcyon

Thanks to this new track from Au5 and Fractal, I feel like a god damn super hero right now. Halcyon has a real Seven Lions feel to it, driven by airy trance influenced melodies, but still packing some solid bass weight in the trunk. I'm so glad they stretched this out to a worthy 6 minutes.
#2 NERVO – Hold On (LOUDPVCK Remix)

I've seen oodles of Hold On remixes popping up as of late, but LOUDPVCK impressed me the most with their bouncy trapped out rendition. Making great use of the vocals in the breaks, the heavy bits focus on gaining momentum through more and more nicely arranged laser "peeews".
#3 Knife Party – LRAD (CRNKN Remix)

The moment I heard Knife Party's original, I knew there would be a trap remix coming out of that percussive lead line. It's just too perfect. Thanks for proving me right CRNKN! I'm predicting this to be one of the biggest tunes of Summer, and you can bet you'll hear a handful more bootlegs in the near future.
#4 Drapez – Speak Your Mind (ENiGMA Dubz VIP Mix)

#5 ILL BLU – Tik Tok (ACE FUTURE Remix)

#6 12th Planet & Mayhem ft. PennyBirdRabbit – Whoops

#7 DJ Butcher – Booty Hop (Party Favor Remix)

#8 Black Tiger Sex Machine & Kai Wachi – Tribal Gangs

#9 Drumsound & Bassline Smith – One In A Million (Dubba Jonny Remix)

*Late Night Special*
Gorgon City – Cycles

 I can't get enough of these guys. Bass heavy deep house at it's finest. I recommend big fat speakers for this one, but if you're late-nighting it, some nice headphones will do. Turn up! Tune out!
Still Hot!
#1 Rudimental ft. John Newman
Feel The Love (Kill Paris Remix) [From Bass Report 39]
#2 The Juggernaut
Chinese Finger Trap [From Bass Report 42]
#3 MitiS ft. Collin McLoughlin
Born [From Bass Report 43]
– StatiK